Uk Gambling Tax Progresses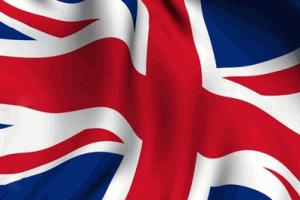 With the inception of the New Year British government officials are mulling over the idea as to how they're going to properly tax (secondary taxation) foreign based internet casinos that target punters based in the United Kingdom.
Point Of Consumption Tax Debated
The British government selected a parliamentary committee which is currently researching various aspects of the gambling industry, such as the possibility of secondary licensing and taxing it. Political leaders previously responsible for gambling in the UK had close connections with this committee.
They are former Sport and Tourism Minister Richard Caborn and ex Culture Secretary Tessa Jowell. They notified the committee how the proposal for multiple land super-casinos was deferred following adverse media publicity in the build-up to the 2005 general election. In order to secure the 2005 Gambling Act this was a small price to pay Jowell said. He stipulated that the proposals for the betting machines had been put on hold because the Labour government felt at the time that it would lead to problem gambling. Several other personages associated with gambling in the UK will be appearing before the committee soon.
Why It's Regarded As Steep
William Hill internet casino recently hired Deloitte to conduct an independent survey. The survey revealed should the tax burden on online gambling increase UK punters would wager at foreign based unregulated sites and smaller sites would be compelled to exit the market prematurely. If the additional tax was 10% a loss of 27% of current revenues would be incurred and if the additional tax was 15% it would experience a loss of 40% of present revenues.

In short this would impact severely on corporation taxes and sports sponsorship too. Deloitte said that high rates of taxation in France and Italy effectively paved the way to a huge unregulated sector. William Hill submitted the report to the Treasury, which is having a look at a possible new tax regime for internet gambling. Chief executive at William Hill, Ralph Topping said, "Money always finds a way out. More punters will wager at foreign based or at fly-by-night unregulated sites where they enjoy little protection. I hope this makes sense to the Government."

Although prominent UK gambling group Rank who has operations in both land and internet gambling sectors, its CEO and chairman Ian Burke said operators pay less tax than land based gambling operators. He stated that the European Parliament found that online and land gambling are rivals, and that legislation that favors one above the other amounts to state aid and is poor government practice. 

He proposed an equitable and harmonized tax regime for both. Burke also pointed out that land-based casinos employ more people than their online counterparts. If there is a shift from the former to the latter it would increase unemployment.

[addtoany]