Lesniak Gambling Bill Looks Good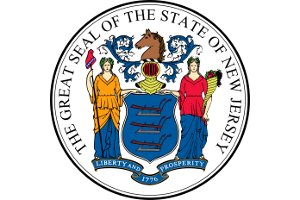 In 2011 New Jersey failed to be the first U.S state to legalize and regulate internet gambling thanks to Governor Chris Christie who vetoed the bill. But, the state refuses to give up, because in the intervening period no other state managed to reach this landmark.
Senator Ray Lesniak who called for the legalization of internet gambling in New Jersey intends to fully exploit the U.S Department of Justice (DoJ) change of policy toward internet gambling.
New Jersey Internet Gaming On Track
Although the DoJ and the federal government pointed out that intrastate gambling is not against the law. Lesniak told the Associated Press news agency that he intends to push a bill through the Legislature which will be on Governor Chris Christie's desk hopefully by next week. Lesniak said, "We can be the Silicon Valley of Internet gaming. It's the wave of the future. It's going to come and we must pave the way."

In August 2011 Lesniak introduced a new bill, basically it addresses Governor Christie's concerns. The bill levies fines of $1,000 per player per day for anyone which operates an illegal internet gambling operation and $10,000 for illicit gambling establishments. Players who sign up at internet casinos must be citizens of New Jersey, they must be physically present within the state's borders while wagering online and must be 21 years old. The technology to enforce this bill's conditions is available.

The bill aims to reinstate two-thirds of the subsidies the casinos had to pay to the horse racing tracks up and till 2011. At one stage land-based casinos just for keeping slot machines out of the race tracks had to fork out $30 million per year.

Lesniak's bill compels operators to pay up to $20 million for three years in licenses. The reason for this it would support race tracks in turbulent financial times. The bill intends to set aside gambling revenues of $100,000 per year which would go toward problem gamblers. Players will be able to set their own limits as to how much money they're prepared to wager over a certain period. The tax rate for would be 10% instead of the 8% tax levied at land-based casinos.

Presently the bill is not up for the planned vote on January 9, which is the last day of the current state legislative session. Lesniak aims to have it approved in committees on the 5 January. It will then be approved by the state Senate and Assembly on the 9 January and then passed on to the Governor. A representative for the Senate leadership said on the 3 January it would assess if the bill will progress or not. The Assembly leadership's spokesperson felt the same. Governor Christie's spokesmen refused to comment at this stage.

[addtoany]