Roxy Palace and Brightshare Fall From Grace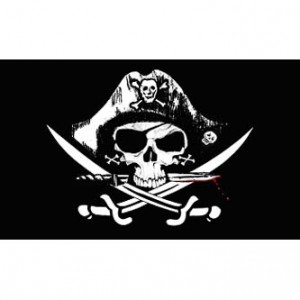 Roxy Palace and Brightshare affiliate programs have been making a lot of news of late, sadly for all the wrong reasons. Both these programs have been online for many years.
To be honest if someone told me a year ago that they would hit the skids I would have been very surprised indeed. For those of you who haven't heard yet they have been rogued by GPWA, CAP and Affiliate Guard Dog.
Roxy Affiliates Downward Spiral
What exactly set the wheels in motion for Roxy Palace to be rogued? The affiliate program started closing affiliate accounts without notifying its affiliates. To top it all some affiliates have been promoting Roxy Palace for many years and would have at least deserved some form of courtesy send off.
In its original terms and conditions the program stated that affiliates will earn commission for 'life' on all players referred. This is not the case, here's why. About a month ago Roxy Affiliates notified its affiliates that if they don't send in an x-amount of players every month their affiliate accounts will be closed. As a result of Roxy's diabolical actions affiliates regarded the site's new terms as outright theft and called for Roxy's head. Suffice it to say the web's most influential online gambling forums suspended the affiliate program and its sister casinos with immediate effect.
Brightshare Rogued
Brightshare is another "reputable" affiliate program that has gone south. This program started imposing retroactive terms which had a negative impact on its affiliates.
Here are the diabolical terms:
"5.5. For the purposes of this Revenue share Plan, an Affiliate shall be deemed by BrightShare as an Inactive Affiliate in a Plan, if the Affiliate does not deliver any new depositing Players for a period of three (3) consecutive months in an individual Plan.
The monthly Revenue share percentage payable for an Inactive Affiliate will be adjusted to 15% for all Players' net Revenue linked to this Plan. Should the Inactive Affiliate deliver new depositing Players, at any time thereafter, the Affiliate shall become active in this Plan and be entitled to the revenue share percentage as per the table above.

5.6. BrightShare or its Clients may restrict specific markets for acquisition of new Players. Upon closure of a market to acquisition, BrightShare reserves the right to adjust the Affiliate's Revenue share percentage to 15% for all the Affiliate's existing Players from the closed market".
Conclusion
What concerns me is that both these programs were very reputable at one stage and certified by GPWA, CAP and Affiliate Guard Dog. Their internet casinos have been licensed in white listed jurisdictions, powered by Microgaming software and carries the eCOGRA seal.

It would seem that being licensed in Malta and certified by eCOGRA means absolutely nothing! Some affiliates have even accused eCOGRA as a toothless tiger. I'm beginning to see the wisdom in these words. Going forward, casino affiliate programs must learn one thing, never bite the hand that feeds you!

Roxy Affiliates and Brightshare casinos have become the latest scalps to grace our rogue virtual wall.

[addtoany]