Xenophon Fights Pokies In Australia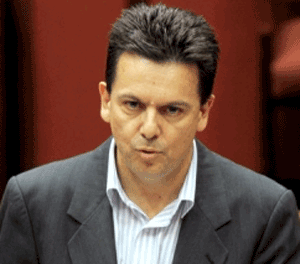 Senator Nick Xenophon who vehemently opposes gambling in all its formats vowed to "be an irritating, determined bastard in and out of the Senate" in spite of losing the balance of power in Australia's upper house.
The Australian Federal Police (AFP) refused to bow to pressure last month that was placed on them by Independent senator and anti-pokies campaigner Xenophon to incorporate internet casinos in its review and to ascertain if internet poker sites such as PokerStars and Full Tilt have violated Australia's Interactive Gambling Act (IGA).
Xenophon said he aims to increase the responsibility of his Joint Select Committee on Gambling Reform Inquiry, of which he is the deputy chair, to include internet gambling after the Australian Crime Commission had, at the appeal of the FBI, urged the AFP to indict poker sites that purportedly contravened the IGA. Xenophon said the FBI and AFP are invited to make submissions to the inquiry.
Subsequent their success on last year's election on the 1st of July, nine Greens will have the upper hand to successfully block and persuade government legislation within Australia's upper house. Presently marginal Labor government and the Liberal Party cancel each other out in the Senate since they only retain 32 seats within the 76-member body.
All in all this heralds a crucial shift to the left within Australia's upper house, as it stands the South Australian sovereign Xenophon is in a very strong position to influence five Green party senators and Family First Senator Steve Fielding.
In 2007 Xenophon made his appearance in the Senate having served a decade in the South Australia parliament campaigning against internet casinos and a no pokies ticket. However Xenophon said that the press has the ability to blow things slightly out of context, along with claims from political analysts that his vote and voice might become irrelevant:
"Your ability to influence others comes from being in a position to influence the wider debate on any matter, and if triumphant you could alter the way the major parties vote. This is what I've done with great success for the past three years and I will continue to do just this", Xenophon told Adelaide Today.
"Therefore I plan to be an irritating, determined bastard in and out of the Senate for the next three years."

[addtoany]