DoJ Unfreezes Full Tilt Poker Account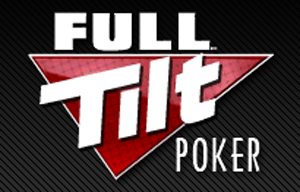 One Irish account belonging to Full Tilt Poker (FTP) and its co-founder Raymond Bitar, still owes U.S poker players US$100m to $150m has been unfrozen by the United States Department of Justice.
Regretably U.S players would not paid right away and that no date has been confirmed as yet for when this might take place.
The Bank of Ireland account that has been freed-up is one of nine FTP accounts frozen. In total 76 bank accounts have been exposed since the 15th of April Indictments which belongs to one of the three indicted poker sites – constitutes more than a third of the estimated $100m to $150m that still needs to be paid to American players by Full Tilt Poker, according to information obtained by Internet casinos.
Bitar's representatives in Ireland have been trying to raise $150m from potential investors to repay U.S players. In lieu for money these investors were offered a stake in the company. They're still struggling to raise the needed funds with little success so far. Cassaon-casino understands the company is presently locked in discussions with the U.S Attorney's Office for the Southern District of New York pertaining to the unfreezing of further accounts all over Europe.
Full Tilt's representative commented on the DoJ's statement which was publicized recently had to do with Bradley Franzen a payment processor intermediary guilty plea on charges in connection with Black Friday's indictments, indicating that he had been approached earlier this year to help Full Tilt deal with a $60m shortfall. According to the DoJ, "by its incapability to properly source a payment processor to process transactions relating to U.S player accounts. The reason why the company experienced this shortfall since it continued to credit funds to player accounts in spite of debiting players' accounts."
Full Tilt's informant said this resulted from players' poker balances being credited with funds held in bank accounts seized by authorities before Full Tilt had been informed of the seizures. "As a result of the long arm of the U.S' DoJ since the Black Friday seizures, Full Tit Poker experienced a backlog resulting in millions being owed," the FTP source said.
"In a perfect world Full Tilt would normally bear the brunt and cover this loss, however since all its banks were frozen there was no way of refunding players until recently when the government decided to unfreeze the Bank of Ireland account," he said.

He stated that Full Tilt's powerlessness to unfreeze funds is not restricted to those accounts seized in the 15 April indictments. "Banks that have not been served with restraining orders closed down, since the feared "repercussions" from the American government.' We requested prosecutors to contact these banks and notified that they weren't interested in them," he said.

The refunding of U.S based poker players is a complicated matter and he sincerely hoped that it would be resolved soon. "Many issues are at stake here, for one the $60m backlog in the Franzen case, secondly bank accounts that willingly decided to hold back funds, and the third is the current status of discussions with the Southern District."

"Wrap all these issues under one blanket and it creates a barrier that hampers players been paid back, a hindrance that should not have been there in the first place," he concluded.

[addtoany]