Is Internet Poker Legal?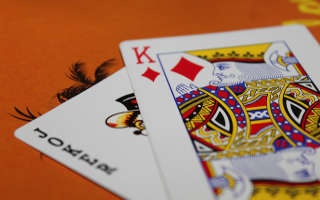 Internet poker is also referred to as online poker. It is when you play poker via a computer connection over the internet. Many online casinos use poker software that connects players from all over the world. In this article I'm going to discuss the legality of online poker and also discuss the fairness of it.
Various types of poker can be played. Online card rooms offer different poker games which include Texas Hold'em, five-card draw, seven card stud and Omaha. You can play poker for fun or you can play it for real cash. There are games at all stake levels starting from $0.01 to no-limit games where you can wager as much as you like.
Real money games usually charge a rake of 5%. The rake is deducted from the winning pot. The rake charged charged varies with different poker sites. In addition to card rooms there are internet casinos. They offer poker banking games like Caribbean stud, pai gow poker and video poker games like jacks or better, deuces wild and joker poker. The house basically builds an advantage with fixed odds. It does not pay winnings at true odds, instead lower odds are paid which allows the casino to make a profit.
The History of Internet Poker
Planet Poker introduced the first online card room in 1998. It wasn't long before Paradise Poker arrived on the scene and became the industry leader. However, their reign was overtaken by Party Poker owned by PartyGaming. It is the world's largest poker room which accounts for more than 50% of the world's online poker market.
The site opened its virtual doors for business in 2001. It is licensed and regulated by the government of Gibraltar. It has 70,000 players and during peak time 8000 tables are occupied. Annually it hosts the PartyPoker.com Million, an offline tournament with more than $9 million in cash prizes. The popularity of online poker is growing by the year. In 2003 an estimated 600,000 people were playing online. It is estimated that more than 1.2 million people play poker online now.
Is it Legal to Play Poker Online?
This depends on where you live since internet betting may or may not be legal in your country.
Many countries still haven't caught up with the phenomena called online gambling. As such legislation in some countries are even outdated.
The legal situation is pretty much like the weather and can change at any time. In the UK it's legal to play and bet on internet poker. The Gambling Act of 2005 legislates remote betting. 
What exactly is remote betting? 
Remote betting includes all types of betting where bets are made without the parties being face to face. This entails betting over the internet, telephone and even television. Most of the existing law in Britain is replaced by The Gambling Act of 2005. The Gambling Commission was establish on the 1 October 2005-it's sole responsibility is to control gambling and to regulate licenses. 
In Australia, the Interactive Gambling Act of 2001 curtails operators from providing online gambling services. In most cases, individuals are allowed to gamble online. However, when it comes to the United States the situation is less clear. The Wire Act is often cited as the appropriate legislation that covers gambling online primarily deals with sports betting. 
Case law indicates that online gambling is legal but the US Justice Department thinks otherwise. In November 2004 Antigua and Barbuda won a World Trade Organization which ruled that United States legislation criminalizing internet betting violates global laws. If you live in an area where internet poker is against the law, you will not be allowed to place a bet in an online card room.
How Fair is Internet Poker?
Many governments are beginning to regulate online gambling. In the UK for example, background checks are done on the firms owners to ensure that they are the legitimate persons. The firms must also demonstrate that it has enough cash to pay out players. Software must be regularly audited to ensure that it is fair and transparent. 
A player's cash must also be 'ring fenced' so that it is protected and cannot be used by the firm to cover its running expenses. The must also have a strong responsible gaming policy which provides the necessary details where problem gamblers can get help.
How Does Internet Poker Work?
Online card rooms use computer generated software to produce virtual card rooms. When you play poker online, you'll see a depiction of the card table on your screen, showing fellow players in cartoon style and details of their own hands. The software uses a random number generator to determine the outcome of the deck of cards. This ensures that with each and every game the cards are randomly shuffled. 
The software deals the cards and prompts the players to make a decision about their hands. At the appropriate time, it enables players to call, check, bet, raise or fold. All these options will appear on the screen. The screen will also notify how much you have to wager to stay in the game. 
In an online poker game the rules are pretty much the same as those found in a brick and mortar casino. There are also certain rules which protects the player during game play, for instance if the player's internet connection gets cut off. 
What Happens In Case of a Dispute?
If the site is licensed in a reputable jurisdiction (Alderney or Gibraltar) and refuses to pay your winnings. You can lodge a complaint about the site to the licensing authority. If the firm is a member of the Interactive Gaming Council (IGC), you can also apply for mediation if you have a complaint against the online poker site. 
GamCare Certification
GamCare is a registered charity in the UK. This organization provides information, advice and help regarding the social impact of online gambling. It gives certification to businesses who carry the GamCare Code of Practice for Remote gambling on their sites. It entails the following:
Age verification software
Notifies a customer how much cash they've spent
Game screens have reality checks
Players can self-exclude themselves
Information about responsible gambling
content and sources on social responsibility
Customer service that relates to problem gambling and training.
[addtoany]