Are Free Spins Bonuses Worth It?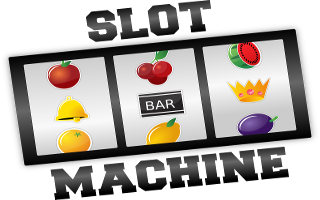 In this article I'm going to explore the pros and cons of free spins. Nowadays operators not only offer the customary deposit bonus but a certain amount of free spins to players just for pitching.
As an avid player of slots, I prefer the NetEnt casinos since their games are laced with a myriad of scatters, wilds and multipliers. If you stick to a slots strategy and you're disciplined enough you can win on a regular basis. 
Why Free Spins Can Be Misleading?
Lots of free spins and multipliers may sound fabulous and they can allow you to 'win big' but they can also suck up your bankroll in no time. It does not matter how many free spins you receive or how great the multiplier is, if they don't produce winning lines it's pointless. A while ago I signed up at CasinoLuck, I also received a hundred free spins to play Gonzo's Quest since I was a returning player. I managed a win of 70 Euros, cashed out my winnings and left. However, even if you receive a substantial amount of free spins, only one in five actually yield anything. Some free spins even come with a maximum win of $5,000 and a certain amount of play-through attached to them before any winnings can be withdrawn. The latter only applies to players who accept a bonus. What exactly is a bonus round? A bonus round is triggered when you hit a certain combination of symbols. If you trigger the bonus round in Gonzo's Quest you'll either receive 10 free spins or 20.
Another game I enjoy playing is Jack Hammer 2. If you manage to trigger the bonus round in this game your winnings could increase at a prodigious pace. I must admit I'm a low roller, but at times I tend to push the envelope a bit and wager as much as five quid per spin. Most players favor some slots more than others since they are intrinsically more interesting and they offer regular payouts.
Although slots machines are extremely entertaining, they're not dubbed the 'crack cocaine' of the casino games for nothing. Slots machines are played at a fast pace, the high-end graphics in tandem with the monotonous audio can create a trance-like effect. If you're a problem gambler online bookmakers offer a self-exclusion option. In short, it prevents you from placing any more bets with the operator. Although operators offer this facility as part of their 'responsible gambling' policy, most players are of the opinion they only offer it in an attempt to appear morally responsible. The onus on placing a limit on the amount a gambler can deposit, or to self-exclude could be seen as a last resort.
Just remember no online bookmaker is going say, 'look you've lost enough, we are not going to allow you to place any bets. Besides if they did this they would just encourage you to lose your money elsewhere. They may as well be the ones to profit from your folly. Once you've self-excluded from the operator it's not allowed to accept any bets from you for a certain period. If they do accept any bets after you've self-excluded they can become liable for litigation.
Electronic slots machines are so much more random, unpredictable and psychologically enticing they are far more dangerous than sports betting. Don't think I'm trying to dissuade you from playing slots. I'm trying to point out that if your addiction goes unchecked it can ruin your life. If you place a given amount on a sports bet, you know more or less what your return will be if you win. With slots on the other hand, each winning line can be complex and the unpredictability of the winning totals makes it all the more exciting. Also, the randomness of the bonus awards and the bonus returns have a similar effect.
Key Notes
With the advent of the Internet, online gambling progressed to any entire new level. Why? Not only does it allow you to gamble 24/7 but the secrecy and solitary nature of it makes it all the more alluring. In the early days, operators only offered a bonus, now they offer bonuses coupled with free spins. If you're looking for unadulterated entertainment it's a great incentive to prolong your playing time at the machines and if you're lucky you can win some additional cash.
Why Are the Free Spins Offers So Successful?
The constant hard-hitting advertising in the United Kingdom, the testimonials of previous big winners and the tempting bonus offers, these are the expanding armory bookmakers use to ensnare an addict. Truth be told the gambling bug is slow and insidious. It always starts off as a little bit of innocent fun, but the moment your losses start exceeding your monthly salary you know you have a problem. Although the bookmakers advocate 'responsible gambling' it isn't the responsible gamblers they profit from. It is only through people losing regularly that they continue to generate huge profits.
In summary. A society where the only shops that are regularly opening on the high streets are bookmakers, a society where gambling companies are allowed to advertise unrestrained on television is indeed a society that has a serious problem.
If you fall into debt to cover your gambling losses there's plenty of free help available. If you're an avid gambler keep a detailed record of your profit and losses. Set yourself a maximum loss level, if you've lost, quit. If you make a profit during a session, stop playing while you're still ahead.
If you do accept a bonus/free spins offer make sure you understand the terms and conditions attached to it.
[addtoany]