How Do I Get More Google Traffic?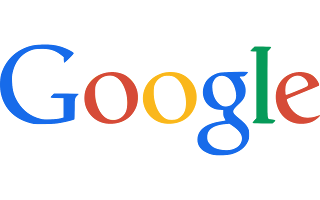 Webmasters who market online casinos must operate within Google's quality guidelines otherwise they won't remain in business for long. With its recent updates (Panda, Penguin and Hummingbird) Google decimated thousands of spammy websites that used blackhat techniques to rank. Suffice it to say the SEO world has never been the same again.
Over 3.5 billion searches are typed into Google every day. Imagine if you can tap into this. Sadly, most people start a website just to abandon it after a few weeks or a couple of months. The online world is too daunting for them and they leave it without even realizing its the benefits.
"A search engine can determine who shall live and who shall die." Marc Goodman
Landing Page Conversion
To convert a visitor to a lead the landing page is the final step. This is where the visitor decides to proceed with the transaction by trading his or her contact details for the product being offered. A good landing page can convert fifty percent of its visitors into quality leads whilst a poor one will convert less than one percent. By implementing the best landing page practices you can improve your conversion rates dramatically and at the same time lower your overheads. In this article I'm going to discuss the best landing page practices. 
1. Compare
It's important that you compare the content on your landing page with the content on your call-to-action. Have a look at the landing page of Casinolistings.com, I must admit that the company is doing a great job in this department.
2. Building Trust
To increase your website's return on investment (ROI) your landing page must look professional, laced with well-written content, proper site architecture, optimized images and video clips. A page that's poorly designed normally raises a red flag. Your landing page must indicate to your visitors that your company is reputable and trustworthy.
One of the challenges to get players filling out forms on your site is addressing their concerns about how their data will be used. For example, if you ask someone's email address, the player might wonder if it will be sold or rented to a third party. Unfortunately this has become a common practice in our industry. To increase your credibility and trust, you must have a clear privacy policy which explains how you will use the player's information. I recommend you link your privacy policy to your form. This kind of transparency increases the likelihood of users filling in your form.
Add social media buttons to your site so that visitors can interact with you on Twitter, Facebook, LinkedIn, GPlus and other social networks. The major benefits of communicating with your audience through social media, instead of email is that your market is pre-programmed. Social media sites can offer a wealth of new information and a great platform for users to interact with each other. 
Notices of new casino promotions sent to players through social media sites are way more effective. If you announce a new promotion on Twitter and one of your followers tweets back, then their followers' attention will be drawn to your announcement. The same holds true for Facebook and LinkedIn.
3. Go Naked
Your landing page has one function only and that is to get players to sign up to the cybergaming casinos you promote. Current research indicates that by reducing the number of offers on the page that's distracting to your visitors leads to an increase in revenue. How come? By removing all the jittery 'stuff' you give players no other option but to fill in the form.
4. Graphics Matter
By including relevant images on a standard web page can work against you because images don't help improve your Google rankings. Why? The search engine spiders can't read images. This is where eye-popping graphics come in since they normally get the job done. Just make sure you don't overdo it since it might distract players from your main goal. It's important to test your landing pages to see which factors help increase conversion.
5. Keep It Simple
Now that you've drawn a visitor to your page, now is the time to bombard him or her with additional information. If you use explanatory text, keep it to the point and use a bulleted list. 
6. Landing Page
To maximize your conversion rate, you must test multiple landing page designs with different languages, content length and so forth. Your testing calls-to-action must be properly designed. To do this test, set up the landing pages you want to target with proper conversion rate metrics.
7. Use Functional Forms
Once your visitors clicked through from an email or newsletter, you want them to come to a landing page with a link to an email address on it. If you give them a link to an email address, they might send you an email, in return you must add the person's name to your database. However, there's a better method than this. Rather use software that automatically captures lead information. Every player that fills out a call-to-action on your site must be captured and nurtured.
Make sure you configure your form so that potential players receive an email confirmation once they've completed it. Basically this is a further call-to-action since you're pulling them into your funnel to extract more information from them.
8. Keep It Short
It can be tempting to ask a prospective player a lot of questions. Visitors are more inclined to ignore long forms or abandon them before completing the process. Keep your forms simple and short by only asking relevant questions such as name, email address and the type of information the player is looking for.
9. Above The Fold
Keep at least a part of the form visible to readers above the fold so that they don't have to scroll down the page. Google also uses this as a metric when ranking sites. If your website has loads of images above the fold, Google construes this as a poor user experience and your site might incur a penalty.
10. Informative
Do not ask prospective clients questions that require them to go elsewhere to find the information. Also, don't ask them questions that require them to 'think'. Thinking and research equals lower conversion rates. In the same vein, don't provide 'cancel' or 'clear' buttons as they confuse visitors and often lead to accidentally clearing forms which might irritate some visitors.
Many smaller websites spend 80 percent of their time worrying about conversion rates. The biggest problem most companies face is not converting more visitors but getting more visitors in the first place. Rather focus on your on page factors by including well-written and relevant content. We all know that Google has a sophisticated web crawler.
Key Notes

Ensure that your website has proper landing pages. Change it with the tips I've given above.
Make sure that your website is configured so that you can set up forms, change them and measure the impact on conversion rate.
Your landing pages must match your call-to-action, build trust, add relevant graphics and easy to use navigation.
Your forms must be short, don't ask for sensitive information and have auto respond.
Conclusion
Some people really seem to get the Internet whilst others don't. Instead of being digital tourists who are just passing through and will take in a site here and there-they are digital citizens. They are committed to the internet-they are comfortable on the web and live there for some portion of their lives.

If you want your players to become returning ones you must create the right kind of remarkable content. It doesn't necessarily mean they must just click on a link to the casino but offer them the option to download a white paper or attend a webinar-something informative if you will. Spice things up a bit you'll be surprised to see the difference in conversion rates.

[addtoany]