How Facebook Impacted Online Gambling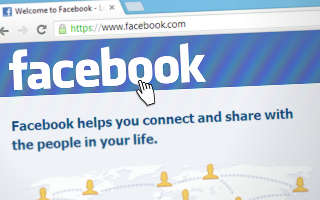 In itself gambling is a social act. It's further enhanced by social media sites like Digg, Facebook, Stumble Upon and Twitter.
Despite the number of networks in operation today, there's few networks that can compete with Facebook. A simple poker tournament shared among friends has the ability to connect players globally in a matter of hours.
As webmasters who promote online casinos it's imperative to have a Facebook fan page. This social media heavyweight has the ability to turn your business into a proverbial goldmine-that's if it's done properly. In this article I'm going to discuss the impact Facebook had on online gambling to date.
Advantages Of A Facebook Fan Page
If you're an affiliate how can you get your Facebook campaign on track? To begin with, you can use the birthday reminder feature. By using this feature a fan page could be used to send tailored reminders such as best wishes and good luck to potential players in your network. To be honest this is one feature I haven't explored yet but I aim to look into it.
As with all things virtual, the limit to monetary gain is entirely up to you. To the best of my knowledge Facebook does not allow any paid gambling advertising campaigns since its against the company's policy. For a terrestrial business to become successful it must have a suitable location-the same principle applies to the iGaming world.
Incredible Stats
Instead of terrestrial we're referring to a platform. Back in the day the world wide web was only accessible through the use of a desktop computer in your home or at the local internet café. Luckily we now live in the mobile digital world, online gamblers can now access Facebook through this platform.
The first quarter of 2015, Facebook registered 1.44 billion active monthly users. In the third quarter of 2012, the number of active Facebook users surpassed the one billion mark. During the fourth quarter of 2014 more than 533 million people accessed the company's mobile gaming apps per month. An incredible feat in itself I know.
Facebook's access is not only limited to mobile smartphones such as iPad, iPhone and iPod touch. Special features like the Facebook Social Channels incorporates gambling sites, promoters and users through smartly designed Facebook apps. Irrespective of the competitiveness of online gambling, your experiences can only be enhanced by including Facebook into all your Internet exploits. With more than 800 million potential players, Facebook offers an incredible platform where online casinos and players can meet.
With daily updates from their Facebook Timeline, most internet betting sites bring you up to speed pertaining to their latest game releases and forthcoming promotions. Even if you don't have the ability to create an app, through your fan page you can offer casino tips, cover your wins and losses as well as the various games you've played.
Casino Related Games
13.5 Million users play casino games every month on Facebook and this number is growing fast.
The most popular sites are Slotomania with 5.5 million users and Double Down Casino with 4.5 million users.
510 million people world wide play social games since 2010 this number has increased by 71%.
81 Million people play social games at least once a day.
Alex Baldwin was kicked off a plane since he refused to switch of his iPad while playing 'Words' with his friends. Due to the public nature of the incident, more than one hundred thousand users subscribed to Facebook to play Words the following day.
How Do I Find Casino Promotions On Facebook?
With more than 500 million users logging into their accounts every day, it would be a grave mistake for any casino affiliate or operator to ignore Facebook. Once you've logged into your Facebook account, do a quick search on your favorite casino. Chances are pretty good that it already has a registered account. If it does, subscribe to their feed, you'll receive notifications on your wall automatically. If the operator's promotions are good you can share it with your friends.
Conclusion
We live in a digital world that's getting more digital by the day. The latest research results indicates that 53% of Facebook users play games and 19% of them admit that they are addicted. From a commercial perspective the figures are staggering. No wonder why so many online casinos are stumbling over each other to get their Facebook campaigns on track.

[addtoany]