Internet Gambling:Advice I wish I'd Listen To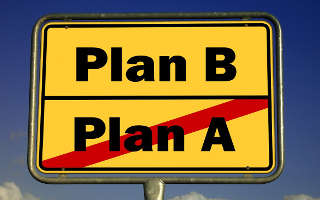 If I look back when we first started Cassaon-casino we've made some silly mistakes that cost us dearly. If only I knew back then what I know now I would have done things completely different.
The Excitement of Starting Your Own Business
Now that you've found your niche, you decide it's time to roll up your sleeves and to venture into the exciting world of cyber gambling. But building a proper business model and website often leaves one juggling more than you can handle. It's akin to living on the edge, leaving the safety net or being on an endless dose of adrenaline.
As an entrepreneur, I can relate to this. Things come rushing to you all at once, making you wish that you've done proper research and that you've followed the advice given to you by your peers. In this article I'm going to talk about the five-key start up lessons that new portal casino owners must adhere to but seldom follow. 
1. Educate And Build Through Leadership
Most webmasters normally start out as a one person team. All you have is your immediate network to find new clients and to prove to your players that your website is the real deal. The days of simply getting your website online is long gone. Today's online gamblers are a savvy bunch; they question everything and shoot for the best deals (bonus offers laced with free spins, quality rewards program etc.). The Internet is the information highway and everything you need to know about your business is already there and it's free.
Owning and running a portal casino is a huge opportunity: It's cost effective, a nice way to make money and an easy way to generate relevant content. If you consider yourself and authority in our niche, CalvinAyre invites webmasters to write guest articles. This is a fantastic opportunity to attract more visitors to your site and it helps to establish authority.
That being said, if you decide to follow this route your articles must be of the highest quality and at least 1500 words plus. The gambling articles you craft must educate your visitors about the pros and cons of gambling online. Instead of always trying to be the centre of attention let your business become part of the story. This is when you gain credibility and once you've gain credibility the signups will follow.
When you start building your website you'll be doing everything. You need to hire people that are better than you. Not better than you at everything but better than you at key things that your business needs and that you suck at.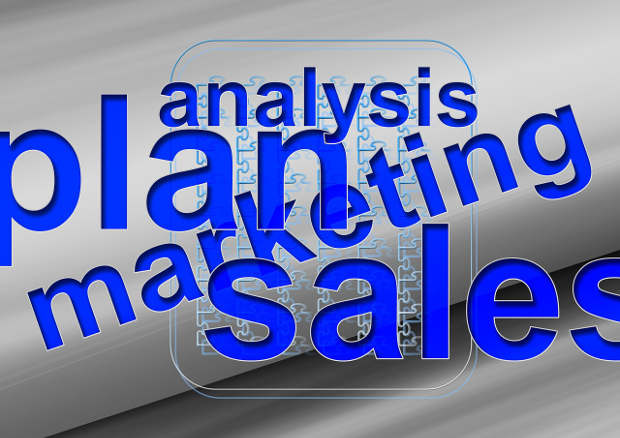 2. Ignore The Jones's

Only keep tabs on the competition if it improves your business model, if it helps you to create a better website and if it makes a difference. Being obsessed with your competitors can cause you to lose focus and your identity. To give you an example, the website of AskGamblers.com has been copied so many times over the years it borders on ridiculousness. Be who you are as much as you can and don't copy others.
Have a definitive game plan, focus on your model and your 'secret sauce' instead of trying to beat the competition. By doing this it sends a clear message to your competition that you're unique in more ways than one and not just copying them to stay afloat. Google likes sites that offers something different and that operates within its quality guidelines.
3. Review Yourself
"According to recent research by Forrester, executive buyers believe only 8% of the sales people they meet are actually focused on adding value to their business."
If you want to take your business to the next level, some introspection can go a long way. Ask yourself the following questions:
Am I delivering the goods that meets my customers' expectations? Does my website have that thrown-together look? In other words when players arrive on your site are you trying to send them off to the casinos you promote as quickly as possible?
Do I expect my employees to deliver the goods if my site delivers a shoddy user experience (UX)?
Are you offering the best service to your players? There's power in giving in order to receive. If you have a magnanimous view instead of a small-minded one your website will grow accordingly. Reinvest a portion of the cash you've made by running a competition or poll where your most active players can win some free cash.
What drives you?
How do you stay motivated and excited?
4. Don't Cry Over Spilled Milk
When it comes to the growth of your business, cash is one of the most important resources. The biggest blunder I've ever made was when I hired an Indian SEO company in 2009. The reason why I hired this person was that he promised me heaven and earth and his rates were very competitive compared to other SEO companies. Truth be told when it comes to SEO I was a bit naive back then.
The SEO 'guru' promised me that he'll get our site to rank for its various keywords on page one of Google. Long story short, he submitted it to a slew of shoddy directories, to link farms, copied and pasted articles from other websites and used Fiverr. Then Google launced Panda in 2011, as they say the rest is history. After our site was severely hit by Google's Panda, I soon realized the true extent of the damage as such it called for mitigating circumstances. This is a mistake we'll never make again and once again that there are no short cuts to success.
As a webmasters who market online casinos, networking is one of the easiest ways to build contacts:
If you want your site to be successful you must do proper due diligence on the cyber gambling market and Google first. Find out what types of deals players like, the major Google algorithms and the possible impact they can have on your site.
Become a member at sites like GPWA and Affiliate Guard Dog. They're packed with useful information on SEO, which cyber casinos to promote, networking with other affiliates and so on. Also, webmasters who run and operate some of the biggest and most successful portal casinos are valuable members here.
The identity you create growing your website contributes to your customers' buying decisions.
"The most important and fun part of running your own business is surviving each challenge and emerging stronger."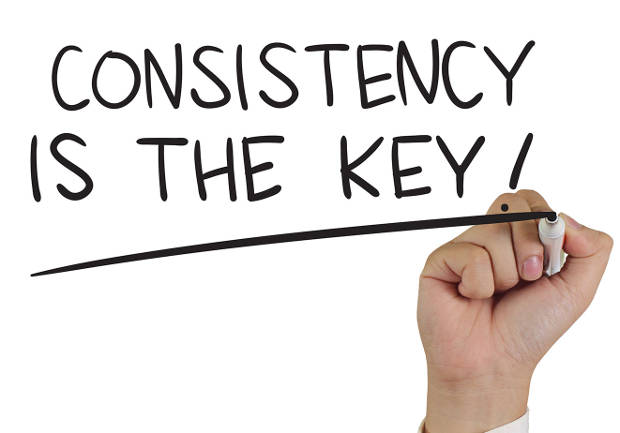 4. Consistency Is Key
It goes without saying that more than 50 percent of the people you're reaching out to are not interested in your offering. In other instances people will first keep an eye on your site's traffic before they jump in. A business that has been around from more than five years has more trust and consistency that one that started a year ago. 
If you want to gain trust from your peers and your visitors add quality articles (at least 700 words) to your site twice per week. Content that renders a great user experience. You need to build a reputation, unfortunately in today's digital world there are no short cuts and it takes time to build a successful business.
5. Not Everything Is An Opportunity
It's an understatement if I tell you that the egaming industry is not competitive. Your time is yours to pour into the busines, I'm a firm believe you get out what you put in. There are tens of millions of players gambling online every day. If you can convince a fraction of a percentage of those players why they should sign up at the casinos you're promoting, you'll be good as rain.
"The difference between successful people and others is how long they spend time feeling sorry for themselves." Babara Corcoran
Be realistic, once you've cracked the market you must constantly think out the box to keep on retaining your players. Gone are the days where a big head count meant a successful business. Don't value your site by the number of people you employ. If you can build a profitable portal casino with just two staff then do that. However, you must recognize that there may come a time when you will need to hire your way out of the plateau slump. Sometimes it can be a great thing to get new blood into the business with a specialized skill that can accomplish a very specialized goal.
Conclusion
If you want to operate a successful portal casino you must change your mindset and be prepared to add glue to your seat. I firmly believe that there's no shortage of money on planet earth, only a shortage of people who think correctly about it.

One of the top sites that made an impression upon me is Latestcasinobonuses.com. Why? The rich don't spend money, they invest. Recently LCB purchased "TheWizardof Odds" for $2 million from Michael Shackleford. It's pretty evident that the owner (Joshua Chan) decided to reinvest his money and created additional revenue streams. Successful webmasters treats time differently; they buy it while less successful ones sell it.

[addtoany]