Internet Gambling South Africa:DA Calls For Immediate Regulation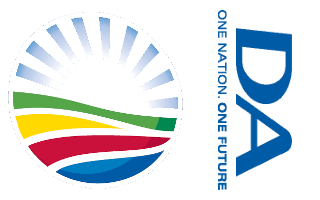 Online gambling in South Africa is still perceived as a social evil. The Democratic Alliance said that it must be regulated in the country since SA punters are still gambling at illegal offshore sites.
DA Calls For Proper Internet Gambling Regulation
Geordin Hill-Lewis, MP (Member of Parliament) for the Democratic Alliance in South Africa said that online gambling is a pastime enjoyed by many South Africans and it's time that the SA government steps up to the plate and legalize it.
Hill-Lewise said that to a certain extent he understands the government's reservations and why it has not legalized it yet but it's impossible to 'block' the internet since minors already have access to it. The government fears that it will create an unnecessary breeding ground for underage gambling and problem gamblers. However, if one delves a bit further into the issue it's pretty obvious why the government is dragging its feet despite the DA's consecutive calls to action.
"The Casino Association of South Africa (Casa), which represents all but one operational casino in the country, has found the casinos industry grew by a mere 0.6% in the 2013/ 2014 financial year, and compares poorly with a 10.4% in the year prior. The major reason, Casa believes, is the upsurge in online gambling."
Truth be told the above statement of CASA (Casino Association of South Africa) is spot on. Also, the fact that it is having an adverse effect on the revenue of land-based casinos speaks volumes about the government's naivety regarding the issue. If land casinos offer internet gambling it could be a win-win situation for all parties involved.
One cannot help but notice that there are strong parallels between South Africa and the U.S' stance towards it. The only difference between the two countries is that America has already taken a leap in the right direction. States like Delaware, Nevada and New Jersey already legalized internet gambling whilst other states will soon follow suit.
The Department of Trade and Industry stated that a feasibility study needs to be done on online gambling and a legal framework must be drafted which outlines its pros and cons.
Why The SA Government Won't Legalize It
It fears that online gambling will have a negative impact on the revenue of land casinos.

"We are the custodians of the youth and have to ensure that they remain on the right track. There are certain things we do not want our children to be exposed to at a young age' before their values have been developed. Alcohol and gambling are relevant to the maturity phase. They are good for you in moderation but excessive use is not good. The socio-economic impact of remote gambling would lead to further 'indebtedness and greater poverty' in the country."

If legalized it will inflame problem and underage gambling. Research indicates that online gamblers are more responsible than their land-based counterparts since they are better educated and more affluent.
Hill-Lewis proposed that only a few licenses be issued. He fears that the South African government's current policy toward regulation might have caused a lot of damage already. He said that it's impossible to block the Internet and that regulation is the only feasible option.
"The Remote Gambling Bill, which seeks to legalise and regulate online gambling, has been brought to Parliament by the Democratic Alliance (DA). But the department of trade and industry, in a joint press release with the National Gambling Board last week, objected to the DA's proposal that online gambling was "not desirable" and noted there was no intention to propose the legalization of online gambling."

"He pointed out that the department's social argument was a red herring: At the moment they have no control over what social damage online gambling is doing. They are trying to enforce an unenforceable ban."
Players who gamble at offshore operators should take cognizance of the fact that online gambling is illegal and those that engage in it could face fines up to R10-million or 10 years imprisonment.
Why The SA Government Must Legalize It
In the 2013/2014 financial year the gambling industry paid a cumulative tax of R2.2 billion ($136 million). Casa chief executive Themba Ngobese CASA's chief executive said if internet gambling sites just paid five percent the government would receive an additional R110 million in revenue. As it is he said that the "Government is losing money,".
Ngobese continued in the same vein and said that South Africa's current online gambling market is still gripped by dodgy internet cafés and entertainment lounges. It will also help create much needed employment if regulated.
In the event of a payment dispute SA players have very little course of action and are at the mercy of foreign-based operators.
Hill-Lewis said the Bill will have a positive effect since the government would invite operators to apply for a license and they must adhere to certain conditions before a license is issued. Many reputable operators have been waiting for years and are eager to enter the SA market due to its potential player base and economical benefits.
Conclusion
The South African government argues that generating tax revenue from internet gambling must not be at the expense of its citizens since the majority of them are still living in poverty. The irony is that the National Lottery, perfectly legal, offers a jackpot prize of R20 odd million specifically targets those still 'living in abject poverty'. Instead of setting R10 aside for food, they purchase a lottery ticket which offers them zero chance of winning.
At this stage the South African government's tin ear policy toward a regulated online gambling market is strewn with a litany of errors. If one looks at regulation from a wider lens its pros far out way its cons.
Reference
1. http://mybroadband.co.za/news/internet/130390-online-gambling-should-be-legal-in-south-africa-da.html

[addtoany]