Link Trust How It Benefits Casino Affiliates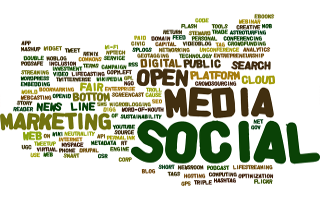 Search engines index billions of URLs whether they be good, bad or just down right ugly. The signals of trust, merit and intent plays an integral role to any website's placement in the search results.
In this article I'm going to discuss how signals of trust determine onsite and offsite signals. Link citations, connections in conjunction with credibility aren't going anywhere. If you had a billion dollars to spend on a search engine, what signals will you use to produce the desired results?
The links you depend on for both traffic and to rank your website better in the serps (Search Engine Results Pages) must be top-notch. If your link-building efforts is a watered-down version and not wisely chosen, the day will come when you will regret it. This is why the value of certain types of links cannot be underestimated.
"The more you can make your site like a library of content, the more likely you will attract links to it" Eric Ward
What Is Link Trust?
Although Google said that it does not like webmasters building links to their websites, link building is by no means dead. You just have to be very discreet and selective about it. Why? To gain quality backlinks in the online gambling niche is extremely difficult. Gone are the days where you could use a myriad of link-building tactics such as directory submissions, article syndication/submission, indiscreet reciprocal linking, press releases and even some forms of link bait. Google fueled many link-building myths when it gave us PageRank.
It has taken Google ages before it devalued the spammy link-building approach. It's the same with reciprocal link networks. In fact any linking building tactic that's not driven by merit is not to be trusted. Your worst nightmare is Google's focus on trusted resources. This is why trust is at the heart of the link building model. It is never the page itself that is trustworthy, nor the domain, nor the IP block or some dubious metric.
Trust is tied in with the steward of the content. In other words the page editor, the author and the curator. In short it originated from people and manifests itself on the Web as links. What are the signs one must look for when seeking a good site to target? First of all there are two answers to this question. The first is the Generic answer: A good link target is different from every site you are seeking links from. The second is the Specific answer: A link from a site that is absolutely high in quality such as a University site.
If you can get a link from a university site (edu backlink) it signals to Google that your site is high in quality and it's not there to barter, triangulate or to sell links. Edu backlinks are the Rolls Royce of backlinks and very difficult to obtain. It also sends out incredibly powerful signals of trust to the search engines.
Most SEO's have a "drop-and-dash" mentality when it comes to links. This is why there's always a heated debate going on most SEO forums. So what does good reciprocation and relationship building target? It targets reporters, bloggers and industry experts who publish well-researched and quality content regularly. In short, these individuals are authorities in their respective fields and mentioned frequently in social media.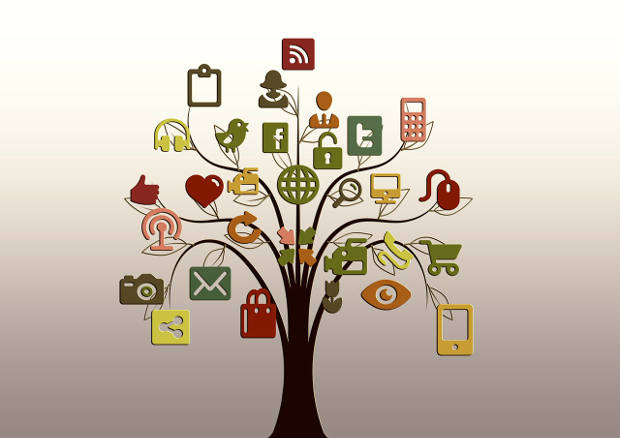 What Is The Preciprocation Concept?
This concept is simple. Simply promote the best content of your competition. Yes you heard right, market your competition. Link out lavishly to deserving content, but it must be appropriate since you don't want to come across as link promiscuous. Expect nothing in return, however, it's important you notify the webmasters whose content you cited now and again and that you appreciate their work.
When you continually promote great content it serves as yardstick for your own content.
Your visitors will regard you as an expert curator of industry content. Although the content is not yours, your portal casino will be seen as a bit of a referrer.
You keep tabs on what your competitors are doing in the social media and content marketing arena.
Authority websites that keep on churning out gambling quality articles will sooner or later reciprocate by promoting your content on their network.
The experts you promote will be more inclined to accept an interview invitation, surveys and other linkable content collaborations.
We briefly mentioned the positive aspects of preciprocation now let's have a look at the negative side of it.
The Disadvantages Of Preciprocation
Not every niche contains expert publishers who will respond to this method.
It requires dedicated work. If you follow this route you must be prepared to add glue to your site. The content you produce must be of the highest quality if you want authority websites to start noticing you and to link back to it.
If you become pushy or expectant in your requests for promotion of your content or even rude you won't succeed. Patience is a virtue, slow and steady always wins the race.
Building Up Links Through Preciprocation
Once you've started building up your link targets through preciprocation, you can now put a plan in motion as to how you're going to turn these contacts into links. How do you do this? This can only be accomplished through content.
Good Old Fashioned Content Promotion
A simple mention to a few of your preciprocated contacts could result in links. Since the you've already established a relationship with them, they're more likely to spend a minute considering your request. If your website's content highlights the experts in your space, they are more likely to help you promote it. Sometimes this could done be through Tweets, Facebook shares ar even through links.
Expert Publisher Group Interviews
This is one of my favorite methods. If you sent an interview request to an industry expert and you state the reasons as to why you want to interview him or her, chances are pretty good they'll accept. In return this will also benefit them by promoting your content.
The Writing Assignment
Create and interesting and engaging article and ask your preciprocated experts to publish their assignment on their site. Make sure you link back to their assignment from the assignment announcement page, which is on your site.
Promote your customers
This is a tried-and-tested old PR technique and it works. Source, share and promote their articles, in return the chances are pretty good that you'll earn links from them.
Solicit Quality Content
Some authority portal casinos might even want to use your site as a platform to reach a new audience. Consider opening up your site to content placement from others. It goes without saying that the quality of the content must be top-deck and not mediocre.
What Is A Content Distribution Network?
Twitter/Facebook
To promote your 'industry expert' content this is probably the easiest channel to set up.
Company Blog
 Setting up a blog is quite simple. The real challenge is to set up a proper content strategy.
Email Newsletter
This is not a direct link-building tool, an email newsletter that's laced with great content gives you more clout and impact for your content. Plus it's a great platform for you to prociprocate and to say thank you to your link prospects.
Forum/Community Platform
To be honest portal casinos that have a forum is less likely to be penalized since Google regards it as a community. Sites that fail to cater to these basic needs will be dragged down in the long term. However, this doesn't mean anyone should slap a forum on to their sites and expect to rank. The purpose of a forum is to get users to engage with your site and to discuss the latest events and trends.
It can happen when you can "over" reciprocate and get a little too caught up in promoting other websites. If you're not looking at alternative ways to add value to the conversion that comes directly from your experience. Fresh and up-to-date content has and will always have eternal appeal in a market.
This is why it's the standby linkable content creator. How-to content guides readers through a process for achieving a specific goal that's relevant to the target market. Content travels in all forms of media wrappers, from PDF's to podcasts, to videos to tweets. Effective how-to content solves a market's pains. If you are already familiar with your market, you probably know its core pains.
Conclusion
As your link distribution network grows, you'll find that more people will start paying attention to you on social media and you will earn more quality links. When you conduct group interviews it's very important that you don't take the spotlight away from you. This can lead to a reduction in your website's traffic. The upside to this is that the experts we've interviewed to date have remained friendly if not become our out-and-out supporters.

Furthermore, it will become easier to establish relationships with the major players in our niche. As you discover and promote the rising stars you'll also earn the appreciation of future giants. Developing a link distribution network is time consuming, publish new content regularly and build new preciprocation prospects.

[addtoany]