Mobile Gambling:Latest Statistics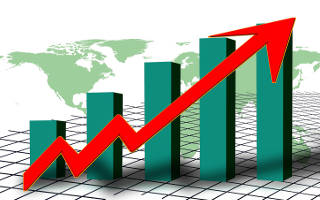 We're living in an ongoing revolution in the way which people communicate and act. How did a relatively unknown, young, single-term black senator with funny ears and funnier name get elected President of the United States, not once but twice?
The answer to this question is simple: He and his team understood the dynamics of the Internet and used it as a platform to communicate effectively with the masses. The same principle applies to mobile gambling.
Technology has advanced at such a rapid pace that it enables people to find products and the manner in which they choose companies to do business with. These days thousands of online gamblers are turning to the web to research anything that's gambling related. Earlier this year Google announced that it was going to launch the mother of all updates on April 21: "Mobilegeddon". As we tap our online network of friends we start at Google or another search engine. We're living in an age where the companies that attract our attention are not the ones with big budgets and glitzy TV advertisements.
We live in an age where we want more visitors to our websites, more leads for our sales teams-and more customers to fuel growth.
Mobile Gambling Revolution Stats

To be successful in this arena a great web presence is critical for any business. Today we're liberated from the tyranny of marketing effectiveness being determined by the size of our wallets. Anyone can tell a story, command an audience-and customers-on the web. Your potential customers are looking for products and services. Modern man is liberated from relying on the mainstream media to get out information into to the marketplace. We can now tell our story directly. And the best part is when you tell your story, you'll get found by people who are eager to do business with you.
By the end of 2015 more than 2 billion people will use their smartphones to surf the Internet. The estimated sales generated by smartphones will be in excess of $11.5 billion. Experts predict that in 2015 mobile penetration will be as high as 35%, in 2013 it was 19%. A 16% rise over a period of less than two years.
Future Predictions
This year (2015) it's expected that 40% of users will place bets using a mobile application. Within the next 5 years another 100 million users will use their mobile phones to place a bet on their mobile devices. By 2018 a staggering 118 million users will either purchase a lottery ticket or visit a casino on their mobile device. In this same year it's predicted that bets totaling $100 billion will be made from smartphones.
In the United Kingdom, comScore senior account manager Colin Burrows said that more than 2 million people access gambling related sites from their mobile devices. Burrows states that the majority of mobile gamblers are still male (76%), but female users are on the rise. The age group ranges from 25 to 34 years old, 42 percent use Android whilst 47 percent use an iOS device. It does not come as a surprise that the amount of smartphones users already tip the scales at 88 percent.
Almost 30 percent of users access a mobile gambling site every day, while 54 percent access one once per month. As affiliates who market online casinos, consider these amazing stats: In 2009 Twitter had 18 million users, now it has 241 million. Facebook has grown during the same time from 150 million, mostly student users to 1.3 billion users around the world. Mobile exploed on to the scene with 6.8 billion mobile phones subscriptions on a planet of 7 billion people. Never in the history of the Internet has it been more easier to reach buyers on the web.
Mobile Marketing Strategy

Creating superb content and engaging with your customers on social networks is empowering. It is fun and a more rewarding way to live. But as in every revolution the landscape has changed. To be successful you must forget what worked in the past. The world has changed dramatically:People no longer live, work, shop and buy as they did a decade or two ago.
"Nothing is more powerful than an idea whose time has come" Victor Hugo. How do we get our mobile message out there? By pulling in people by sharing relevant information and being helpful.
Reference
1. Mobile Gambling Trends:http://visual.ly/mobile-gambling-trends-statistics

[addtoany]