Rising Stars:UK Internet Gambling Market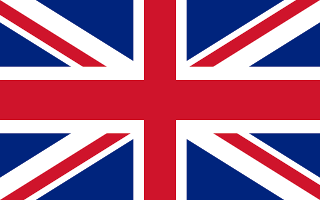 It's official, the new generation of gambler is not only well-educated, smart and affluent but they are young too.
The United Kingdom Gambling Commission (UKGC) released a report which indicates that internet gambling has shot up by 50% in the UK the last six years. In this article I'm going to discuss what exactly gave rise to these young and savvy online gamblers.
Why Online Gambling Is So Prevalent
The past 15 years the availability of legal gambling activities increased significantly in the UK. The introduction of the National Lottery and the development of new forms of legalized gambling such as televised advertising, lead to an increase in internet betting. In the UK and other contemporary western societies like Australia, New Zealand and the Nordic countries gambling is seen as a form of entertainment.
UK Gambling Commission Stats
According to the UKGC's secondary analysis of data compiled by DataBuild Research & Solutions, between 2008 to 2014 remote gambling increased by 15.4% in December 2014 compared to 9.7% in December 2008. The majority of internet gamblers are still male whilst female gamblers are catching up fast. Male participation shot up from 11.7% to 18% over a period of seven years. Not wanting to be outdone by their male counterparts, female online gamblers increased from 7.8% to 12.8% during the same period. Online sports betting is still heavily dominated by men and they are more inclined to bet on other forms of cyber gambling.
Recent stats indicate that during times of economic recession, male online gamblers increased by 4.6% and female gamblers by 1%. When it comes to gambling online there's also a strong correlation between macro-economic indicators and the consumer price index. Every time the CPI (consumer price index) increases by 1%, there's an increase of 2.3% in offshore gambling. The UKGC said due to the popularity of mobile devices there's been a significant increase in offshore betting.
The Rich Gamble More
The UKGC's research concludes that internet gambling is popular among the young and the rich as opposed to those with lessor incomes and from a lower social standing. In terms of the two economic tiers, 'AB' category, online gambling increased from 11.9% in 2008 to 18.7% in 2014. Among the 'DE' group (two lowest tiers) online gambling increased at a much slower rate, from 5.6% to 9.3%.
There's a large gap between the more affluent and less affluent. The last six years internet gambling increased by 50% among the rich. Statistics Canada supports this finding and found that online gambling is six times more prevalent among those with high incomes than those with lower incomes.
People with university degrees are 44% more inclined to place a bet online than uneducated people. The UKGC states that online betting now attracts younger people because they are well educated and rich. But this slot is not only reserved for the young and rich since there's been a substantial increase in the 35 to 54 age group as well.
Too Much Of A Good Thing
It goes without saying that gambling online is highly addictive due to its solitary nature and explicit advertising campaigns. Even though it's on the rise among young people between the age of 20 to 25 it also claimed a fair amount of player scalps.
''One ex-student, who wishes to remain anonymous, gambled large amounts of his student loan, culminating in a loss of £8,000 in just one hour. He describes spending £20-£40 a week on the controversial fixed odds betting terminals at the local bookmakers, but also started betting at home on online roulette games."
This is a sad case indeed. The student who happens to be a young male said that he took a large portion of his student loan and blew it in a matter of hours. Even if you manage a substantial win some bookmakers will manage to get the cash back. How come? The oldest trick in the book is their slow withdrawal policy. You can deposit thousands but the moment you want to cash out your winnings, the fun and games begin. Players can only withdraw small amounts per day as such they end up playing the cash they've won back into the casino.
This is why it's important to ask the support staff of the bookmaker the daily maximum withdrawal limit before you sign up. If it's less than $10,000 per day take a wide berth. Take a screen shot of your conversation with the live chat support staff and save it for future reference. University staff need to know how to spot a problem and what support to provide.
Conclusion
The above mentioned figures might look appealing but I think it's also important to cover the other side of the coin. The only reason why internet gambling is on the rise among the young and the rich is because they can afford it. Ten to one they have rich parents or relatives on whom they can rely on if things go south.

Unfortunately this is not the case for those who occupy the 'lower rung' of society. They don't have the money to spend on gambling because it's used to pay for more important things like food, house rent or a bus ticket. GamCare estimates that in the UK more than 127,000 young people are problem gamblers. Those who are not lured by the bright lights of internet gambling, see it as a "tax on stupidity" and can't understand why it's so alluring to so many of the country's sharp young minds.

[addtoany]