Black Friday Impact On US Poker Players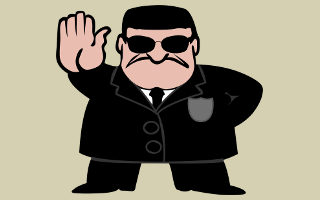 Since the U.S federal government indicted PokerStars and Full Tilt Poker in 2011 it left thousands of professional poker players practically with a job. The caveat is that the state regulation of the Internet and consequently online poker is national in scope, therefore reserved to the federal government and not the states.
The states' attempts to legalize online poker within their own borders may be temporary but it's up to the federal government to play its part in the regulation of online poker. Its prohibition has not only raised questions regarding the legal, legislative and constitutional implications of the game but had a dire impact on countless of professional players who make their living from poker.
Where To Now?
Singapore native and poker pro, Vanessa Peng said before she came to the United States she was under the impression that the country was the 'Land of the Free'. 'I know better now' she said and not the only one who feels this way. Many poker players have been profoundly affected by Black Friday and left the country for greener pastures.
Daniel Negreanu, well-known poker professional compares the current U.S online poker legislation to that of oppressive communist politics. He encouraged all serious poker players to leave the country. Many players followed his advice, as a matter of fact moving abroad has become so popular within the poker community that an entire market is solely dedicated to relocation services. Popular destinations include Canada, Costa Rica, Mexico and Thailand. Relocation companies set up bank accounts and even find players houses to rent.
Irrespective of these luxurious destinations and the opportunities they offer, a large number of American poker players prefer to to ply their trade from home. Relocating abroad means leaving behind friends, family, education and other opportunities just to salvage their poker careers. At this stage, all players can do is hope that the government legalizes online poker.
The Pros and Cons of Legalized Internet Poker
In addition to the legal arguments for legalization, strong policy considerations favor poker regulation. The Black Friday indictments and resulting cases sparked a controversial debate on both the moral and societal consequences of poker's legalization. Those in favor criticized Judge Weinstein's ruling that poker is a skill-based game. "Even the most successful poker players often lose, not for lack of skill. Placing a bet will always be just that, a bet".
Others assert that legalized gambling will exacerbate debt, suicide, divorce, homelessness and domestic violence. The four main issues opponents of online poker legislation assert are the need to protect minors, prevent money laundering, combat gambling addiction and to prevent fraudulent activity. The DoJ feels that total prohibition of internet poker is necessary to protect its citizens from these ills. However, even though it's valid they could be easily avoided.
With the advances in new technology, protecting underage Americans from exposure to online poker is not that difficult. The proper technology is already available, it detects underage gambling and restricts minors from accessing certain websites. Many poker companies already used sophisticated detection methods before they were shut down on Black Friday. Although poker operators implement the technology that prevents children from gambling, parents must also do their part by monitoring their actions.
In spite of technology security protocols, some individuals argue that online poker companies cannot guarantee that it will prevent minors from gambling. As such it would be unable to detect a minor from registering an account using his or her parents' information. Even though this argument has merit, it should not be seen as a valid basis for the prohibition of online poker. After all, the U.S is already taking the risk every single day by legalizing other forms of gambling. Thousands of minors visit traditional casinos every year since they use false identification.
Those who oppose online poker fear that it would lead to an increase in money laundering. Truth be told this argument holds little water. Prior to the implementation of the UIGEA (Unlawful Internet Gambling Enforcement Act), reputable ewallet companies like Neteller serviced the U.S market. These ewallets operate under ethics and won't tolerate, neither will they engage in any form of fraudulent activity. Shortly after the implementation of the UIGEA in 2006 Neteller exited the U.S market.
Many experts feel that the UIGEA had an adverse effect-people still play poker online, despite the passage and the statute compelled many reputable companies to set up shop elsewhere. As a result it left thousands of American players at the mercy of companies that actively participate in money laundering and other forms of illegal activity. The regulation of internet poker will not only address these concerns but will protect its citizens from such illegal activities.
Those who favor poker prohibition feel that it will increase gambling addition. It does have merit. A recent study points out that legalized gambling is the main contributor of consumer bankruptcy. The other side of the coin, playing online poker from the comfort of your own home can be more tempting and convenient as opposed to traveling to a traditional casino.
Key Take Aways
A recent study found that regulation could increase federal revenue by up to $55.9 billion over a nine year period. However, the aforementioned figure might be grossly inflated since the expected returns in Delaware were dismall to date. 
Prior to Black Friday it was estimated that players used credit cards in 90% of their transactions with online gambling companies. Operators normally charge a fee of 7.5%. Analysts estimate that financial institutions could make as much as $420 million per year in additional revenue.
Advantages of Regulated Online Poker
The technology used by online poker sites have the ability to track and help potential addicts. They can follow the betting habits of customers and they can limit the deposit amount be it on a daily, weekly or monthly basis. On the contrary evidence contends that legislation does not enhance gambling addiction as many believe. In 2005, the British government passed the Gambling Act which regulated online gambling in the United Kingdom.
Two years later, Britain's National Center for Social Research compared the gambling rates before and after the legalization of online gambling in the country. In 2007, the study found, subsequent to the legalization of internet gambling that 68% of Britain's adult population engaged in some form of gambling activity. Whereas in 1999 prior to the legalization the number was 72%.
In 2007, only 3% of the population gambled online and the number of problem gamblers was 0.6% of the total population between 1999 and 2007. In stark contrast to the U.S, the number of problem gamblers was lower in Britain then in the U.S where online gambling is prohibited. The study indicates that regulation does not encourage gambling addiction. Instead it can make the game more alluring and safer for U.S players.
Many people question whether regulated online poker will encourage poker operators to partake in fraudulent activity, similar to the acts conducted by Full Tilt Poker. It stands to reason that regulation will most certainly address this concern. Even in an unregulated market, poker companies have an incentive to avoid fraud. Reason being players can choose between a myriad of poker rooms. A site that engages in fraud does not pay player winnings and tends to use fraudulent software. Information on specific sites is available throughout the online poker community in the form of forums, message boards and discussion panels. I firmly believe that regulation is the surest deterrent of fraud.
U.S citizens should not sit idly and watch their freedoms curtailed. Many Americans feel that they can go to war at the age of 18 but cannot enjoy a sip of Jack Daniels until the age of 21. They are required to serve on juries that will determine their fellow American's fate but not permitted to enjoy a cigar in the park after a stressful day.
The U.S Online Poker Gaming Commission (The Commission)
What's the purpose of The Commission?
It strictly regulates online poker across the U.S once Congress has abolished the dreaded UIGEA and Wire Act.
The Commission would license online poker companies so that business is conducted in a fair and safe manner for all players.
It would police the poker community stopping unlicensed black hat operators entering the market. Illicit companies will face the full brunt of the law.
U.S players will not be allowed to wager at offshore gaming sites. Not only will this move ensure that players are protected but it will generate taxes thereby giving U.S licensed operators the edge over foreign-based companies.
Proper safety mechanisms will prevent minors from opening accounts. How will they do this? Licensed poker sites must use mandatory ID detection software and impose legal liability that applies to both the company and the minor.
Poker companies must cross-reference a person's name, age and address through the Department of Motor Vehicles prior to opening an account.
It must formulate stringent standards for licensed poker operators to identify, address and rehabilitate addicted gamblers.
Players who reach a certain limit must be able to self-exclude, set limits on their deposits be it on a daily weekly or monthly basis. Betting patterns must be monitored to red flag dangerous betting habits.
A portion of the gambling profits must be used to subsidize gambling rehabilitation programs, seniors and disabled citizens.
Due to the strict policy implemented by The Commission on poker operators, those who oppose online poker legislation must not be concerned about potential money laundering or bank fraud.
Conclusion
The fact that poker, an American pastime is not regulated is a pity. So far attempted prohibition has done far more damage and also wasted judicial resources. It is counterproductive to the societal objectives it was supposed to address. U.S players continue to play poker online at "U.S friendly" sites such as LockPoker and BetOnlinePoker.

The rates of gambling addiction are higher in the United States than in countries where it is regulated. The actions of companies like PokerStars and Full Tilt Poker taught us that as long as people are willing to play, there's a poker site that's prepared to flout law enforcement for profit. The U.S must follow Britain's example where it's strictly and effectively regulated.

The declaration of war on the online poker industry has done little to deter individuals from playing the game. It has only subjected American players at the mercy of unregulated offshore operators-some who even indulge in money laundering, fraud, addiction and underage gambling. Federal regulation would effectively address the issues associated with the game and would add millions of dollars in taxable revenue that would stimulate the economy.

The development of the U.S Online Poker Gaming Commission is a practical solution that would meet the needs of both the U.S government and online players. It will also ensure that players play in a safe and regulated gaming environment. Hopefully the dream of a regulated online poker market will become a reality soon. U.S citizens much not wait and watch their freedoms be bound. "For they who give up essential liberty to obtain a little temporary safety deserve neither liberty nor safety."

Additional Sources

1. FlopTurnRiver.com-http://www.flopturnriver.com/online-poker-usa.php

2. PokerExpats.com-http://pokerexpats.com/

[addtoany]