How to Choose An Online Casino?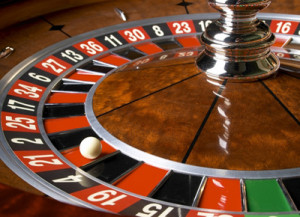 Choosing a casino to wager at is no simple feat. There are literally thousands of online casinos scattered across the Internet, each vying for your business. You should choose a site just like any other item you would buy. In this article I'm going to discuss the characteristics of a reputable casino and how to choose one.
Characteristics of a Reputable Online Casino
A gambling site's main prerogative is to make money and loads of it. More often than not many a player gets caught in the cross hair of the casino. Make sure that the casino is financially stable and that its support staff are professional and properly trained. Don't sign up just because the site has a slick design.
"Some online casinos might not accept players from your country or they don't accept Visa or MasterCard. A casino that offers a diverse selection of games, a better payout schedule, multiple banking options, fast withdrawals and cash back incentives on losses is a always good start."

Many players tend to "overlook" the jurisdiction in which the casino is licensed. If the casino is licensed in Alderney, Anjouan, Curacao, Gibraltar, Isle of Man or Malta it is safe to wager at. The sites licensed here not only pay tax but they offer superb player protection in the event of a payment dispute. If a casino is not licensed in any of these jurisdictions discretion is the better part of valor. 
Online Gambling Laws and Rules
As online technology continues to develop it offers diverse channels like the internet, mobile phone technology or digital TV. The different forms of gambling can operate across borders as well as operate outside the ambit of competent authorities.
Consumers in Europe search beyond national borders for online gambling services that offer them more bang for their buck. In the EU (European Union), online gambling is characterized by a diversity of regulatory frameworks. Some member states have monopolistic regimes run either by a public or a private operator. 
EU Law Regulatory Framework
The EU ensures that players who wager online are protected and compels sites to have the necessary software to prevent underage gambling. Most folk think just because a casino is online it's going to offer more payouts.
In principal it is supposed to but it must adhere to strict regulations by offering quality payment solutions, ISP, SSL security, advertising and other crucial aspects associated with the operation. If anything, it is safer to play online because the sites are scrutinized by numerous watchdog sites. 
Aside from problem gamblers, the biggest headache most gambling sites have to contend with is underage gambling. In Europe and the rest of the world the minimum age before a player can wager online is 18 and in the United States 21. Most online casinos, the reputable ones at least employ the necessary software that prohibits minors from gambling online. 
Payment Solutions
Before you can make a deposit at an online casino your must create an account first. If you use a credit card as a deposit option a third party system verifies your credit card details before you can play.
Luckily credit cards are not the only available deposit method. Many sites now offer a myriad of deposit options ranging from credit/debit cards, check to e-wallets. The withdrawal time frame is also coupled with the deposit method used. In other words if you've used an e-wallet like Neteller, your winnings will be paid into your account within 24 to 48 hours. 
I always ask the support staff at the casino if progressive wins are included in the daily/weekly withdrawal limit? It's pointless if you win a progressive jackpot of $500,000 and you can only withdraw a $1,000 a day from your account. If progressive wins are excluded from the withdrawal limit, good, if not take a wide berth. 
The Risks of Gambling Online
As with all things in life online gambling has its limitations. In general it is a risky activity and can become very addictive. Combine this with the anonymity and convenience of the Internet the risk becomes even greater. 

The biggest danger associated with online gambling is the financial aspect. Another problem is the random number generator used by online casinos. Different software providers are tested for transparency and safety by TST (Technical Systems Testing) or eCOGRA. Algorithms determine the outcome of how the cards are shuffled or when a slot game pays out. Most reputable sites disclose the findings from their audit reports as well as a license from the regulatory commission.

Security is another risk. Whenever you give your credit card number or bank information to an online casino you are putting your finances at risk. Employees from the site can gain access to your player information and other personal details.

[addtoany]