What Are Reputable Gambling Jurisdictions?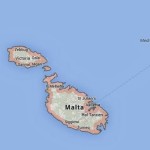 In my previous article I discussed "How to Choose an Online Casino". In this article I'm going to talk about the various reputable jurisdictions. Without a doubt this is one of the most underrated aspects when choosing a site to wager at.
History of Gambling Jurisdictions
I'd like to give you a brief overview of how online gambling came about. The first operators were licensed in the jurisdiction of Antigua and Barbuda in 1994. The country passed the Free Trade and Processing act which paved the way for online casinos to apply for licenses. The first software was created by Microgaming, a company based in the Isle of Man.
In 1996 Kahnawake (Mowhawk region in Canada) became the second jurisdiction to regulate online gambling. The first poker rooms were launched in 1998 there were 200 licensed operators back then as opposed to 15 in 1996. In 1998 the annual turnover from online gambling was $800 million. A decade later revenues from this industry soared to $21 billion-a substantial increase indeed.
The US government prohibited online gambling in 1999 it wasn't long before the Australian government followed suit. Many US states are busy regulating it since it can create additional employment and provide much needed revenue for dwindling state coffers.
The main market for online gambling is the European Union (EU). Online gambling within the Union is legal under specific conditions. The last decade the focus shifted from regulation to consumption.
Most Popular Online Gambling Jurisdictions
In Europe it is Alderney, Isle of Man, Gibraltar, Malta and the Schleswig-Holstein province in Germany. In Latin America it is Costa Rica and Belize. In Asia it is Cagayan (Philippines) and Macau. In Australia and Oceania it's Tasmania and Vanuatu.
When it comes to regulation and point of consumption the UK still leads the pack. Coincidentally It is also a white listed jurisdiction favoured by many online casinos. The EU's green paper on online gambling is based on UK regulation. The following EU countries are white listed jurisdictions: Alderney, Gibraltar, Isle of Man and Malta.
Largest Online Gambling Jurisdictions in Europe
The latest research indicates that the United Kingdom tops the list followed by Germany, Italy, France and Sweden. In 2008 the UK's annual revenue tipped the scales at £1.9 billion whilst Sweden yielded 500 million Euro. The online gambling market is the fastest growing segment of the overall gambling market with a combined annual revenue that hovers around 18 billion Euro.
Before These Jurisdictions Issue a License They look at Three Factors:
1. Gambling must be kept crime free. In other words it must not become a haven for money laundering syndicates and tax evasion.
2. Protect the young and vulnerable.
3.  Ensure that the facilities offered by licensees are fair and that players receive their winnings. The servers of the casinos must also be in the jurisdictions they're licensed.
However, the Alderney Gambling Commission (AGC) offers some exceptions. Instead of a license there is a so-called Foreign Gambling Certificate (FGA) where the gambling commission of Alderney grants FGA to a foreign based company under the same conditions as a normal license where the servers of the applicant reside. But this can also be a loophole since casino operators whose servers are not based in the jurisdiction they're licensed in don't always pay their taxes.
Online Casino License Fees
You can also have a look at how much a casino license costs in the various jurisdictions. These figures are subject to change.
Gambling License Fee Alderney 
A license in Alderney costs £35,000 to £140,000. This depends if it is a Category 1 or a Category 2 license.
Gambling License Fee Isle of Man 
A license in the Isle of Man costs £50,000 for a network service license. For a full license £35,000 and £5,000 for a sub license.
Duties: This depends on the casinos' turnover normally between 1.0% and 1.5%. Casinos licensed in the Isle of Man are subject to a tax rate of 20% and also pay zero corporate tax.
Gambling License Fee Gibraltar
In Gibraltar a license costs £2,000. A 1% turnover or 1% gross win for casinos is capped at £425,00 and a minimum at £85,000. Companies licensed here pay 10% tax.
Gambling License Fee Malta
Of all the online gambling jurisdictions Malta is the most popular. A casino license here only costs 6,000 Euro. Companies pay a fixed fee of 0.5% on promotion on remote betting and the tax rate is capped at 466,000 Euro.
Casino Licenses and What is Says About the Owners
Next time when you search for a casino to wager at have a look at the jurisdiction it is licensed in. After all it's a good start to gauge the site's reputation as well as the service it offers.

[addtoany]