Are Online Casinos Trustworthy?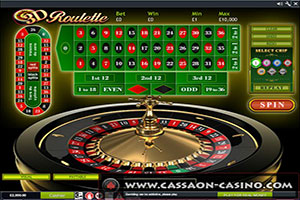 I'm not writing this article merely to stir the hornets nest but to make you think twice before depositing your hard-earned cash at the first site that pops up. Which brings me to today's article: "Can operators be trusted?
In principle yes but more often then not this is not always the case. There are thousands of online casinos scattered across the Internet and only a fraction of them are reputable.
There have been cases where casinos have "tampered" their software altering the payout rates for certain games. You've most probably heard the old saying that the house is always the winner believe me it's the truth. Casinos are only in it to make money and loads of it, hence the old saying: " The love of money is the root of all evil". Thanks to technological advancement punters don't have to travel to Vegas or Macau to gamble any more. The industry attracts more players than any land-based casino can ever dream of. This is why Sheldon Adelson is such a fierce campaigner against the regulation of it in the United States.
What are Online Casinos?
It is a virtual casino that evolved from traditional casinos as a result of the Internet. Players can  now play their favorite games from their computers or mobile phones. Each site has its own rules and features. Some focus on a specific game while others offer a combination of games.
The outcome of the games is controlled by a program which uses a mathematical algorithm. I must point out that each operator must adhere to certain criteria as well as to country regulations. Some countries like the United States banned online gambling through the promulgation of restrictive laws. It was illegal in the US under the 1961 law, prohibiting betting via telecommunications in federal states or international borders. Some states are interested in setting up online lottery to increase tax revenues and to reduce the federal budget deficit.
Other countries like Canada and the UK tax operators. It is still prohibited in most countries since it lacks the legal framework and it is also difficult to police.
Global Statistics 
Global Betting and Gaming Consultancy's (Isle of Man) research indicates that the online gambling industry yielded 30 billion dollars in 2013. It goes with out saying why so many operators are trying to tap into this lucrative market.
Secrets Betting Sites Use 
Today casinos offer a myriad of games, some more popular than others. Since the competition is fierce operators have to come up with innovative streaks to stay abreast of the competition, pay staff and licenses.
There are numerous software providers whose games are verified before being utilized by operators. Unfortunately this is where things start going pear shape for the player. Some casinos employ a programmer to alter the outcome of a specific game. No matter what strategy the player uses the house always wins.
When it is time for the software to be audited the casino hires the services of the programmer to alter the software again. To be honest seasoned players take certification companies like eCOGRA, iTech Labs and TST with a pinch of salt. If a player takes a lot of money off the casino, it will do everything within its power to get the player to wager the cash back by delayed withdrawals and so on.
Let's assume a player uses the reversed Martingale system to play Roulette and takes the casino to the cleaners. It works as follow:
The player bets one dollar on "red", came out "black" bets are lost.
The player bets 2 dollars on "black" came out "red" bets lost again. 4 Dollars on "red" came out "black" bets are lost again. 8 Dollars on "black" coming out "black" bets are winning. The amount wagered=15, 16 dollars earned and a profit of 1 dollar.
Unlike the martingale system, players must bet according to the color that came last. If the color "red" came up 20 times, the alternation of red-black cannot be very long. Most sites have caught onto this method of betting and altered their software accordingly. Any player who uses this method of betting will lose no matter how effective it may be in a brick and mortar casino.

The above is just one example. There are still reputable sites left but they are very far and few in between. If you're thinking of beating the casino at its own game, remember your chances of outwitting it is less than 10%.

[addtoany]