New Jersey Approves Mobile Gambling Bill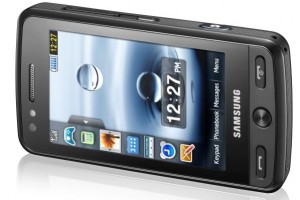 The state of New Jersey approved a new gambling bill that will enable punters to wager at Atlantic City casinos via their iPads and other wireless handheld devices.
Atlantic City Mobile Gambling 
Punters can now place bets via their mobile devices on condition they are within the boundaries of the casino, be it at the casino hotel, poolside, restaurants and guest rooms. However, they will not be allowed to wager in garages or parking lots.
David Rubuck, Director of New Jersey Division of Gaming Enforcement said, "We are looking forward to having Atlantic City casinos take advantage of mobile gaming and we see these regulations as one more step in the expansion of gaming opportunities afforded to Atlantic City customers."
No one knows exactly when mobile gambling will go live at Atlantic City's casinos. Lisa Spengler, a spokesperson of the Division of Gaming Enforcement said casinos have not submitted official applications yet.
The new technology enables punters to wager on slot machines and tables games while they are in their hotel rooms, or just wandering around the casino property.
President and chief executive officer of Tropicana Casino and Resort, Tony Rodio said mobile gambling will not generate the desired revenue but it moves Atlantic City closer toward Internet gambling which in his opinion is the "bigger prize".
Rodio said, "It's a tiny step in the direction toward Internet gambling. I think it's a nice amenity we can offer in Atlantic City."
New Jersey and Nevada are the only two US states that legalized mobile gambling to date. Mobile technology also allows casinos to tap into the highly sought after resource called Internet gambling or sports betting. Before sports betting or internet gambling can become legal in New Jersey they first need the legislative approval from the New Jersey government.
Gaming attorney Christopher Soriano had the following to say, "I think it's a good thing. It's nice to see New Jersey at the forefront of new gaming technology. "This would be an enhancement for people who may not want to play the traditional table games or slot machines but who are still in the casinos."
Responsible Gaming
Soriano also pointed out that the necessary technology is already in place which prevents minors from gambling and a self-exclusion option is available to punters who wager above their financial means.

[addtoany]