British Professor Opposes Online Gambling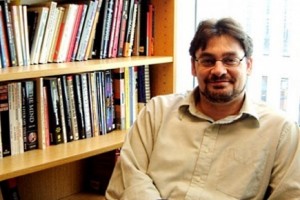 Professor Mark Griffiths one of the speakers at a problem gambling conference held in the United States recently said that he opposes online gambling.
He said it not only does it exacerbate problem gambling but it encourages minors to wager online as well. Griffiths is dean of gambling studies at Nottingham Trent University in the United Kingdom.
Griffiths Criticizes Gambling 
He pointed out that due to the pitfalls of it, it has become harder to regulate. It encourages people to wager more than they intend to and current technology is making it easier for minors to register accounts as well.

Griffiths said that minors who wager at social network sites firmly believe that the points they have earned could be cashed in lieu for cash. In itself this is ambiguous since children trust these sites.

He had the following to say about social websites, "How do we legislate stopping children from gambling on Facebook from home?" He added that children are learning to play poker online at free sites at an early age, which means that they will already be "accomplished gamblers" when they turn 18 – the legal age for real money play.

Griffiths left no stone unturned and discussed female gamblers too. He said the last couple of years has seen a significant increase in female gamblers since online casinos can now be accessed via mobile devices and interactive TV. Technology is the main culprit since it increases problem gambling. In fact it poses an even bigger risk than land-based venues.

He explained that an intoxicated person will not be allowed to gamble at a land-based venue. But when it comes to playing online how can one stop a person who had too much to drink? He concluded by saying that advancements in payment technology makes it easier for customers to wager in varies currencies.

[addtoany]