European Regulators Warn Unlicensed Operators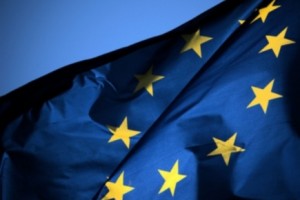 Online gambling regulators in Greece and Spain have issued a stern warning to gambling sites that offer their services to its citizens illegally.
The Hellenic Gambling Commission
The Hellenic Gaming Commission (HGC) based in Athens issued an advisory notice to illegal online gambling operators in Greece. The HGC said that in order to operate in Greece online gaming operators must follow the legal tender process, which has not been initiated as yet. Operators who continue their illegal operations will not only receive a minimum prison sentence of ten years but will have to pay fines ranging from between €200,000 and €500,000.
The Spanish Gambling Authority
Twelve unlicensed operators have been notified by the Spanish gambling authority DGoJ to suspend their operations immediately. They are UWin Poker, Betsson, Gaming VC, Come On Europe Ltd, DreamMakers Gaming Tech, Tempo Gaming Ltd, RM Royal Media Group NV, Midas Player Ltd, Media Entertainment, 12Bet, 10bet.com and Globet International Sports. Sacha Michaud, president of DGoJ said that the Spanish online gambling market intends to clamp down on these illegal sites and will impose the maximum penalty if necessary.
Betsson was not happy with the fact that it was mentioned in the list. Chief executive officer of Betsson, Magnus Silfverberg said that his company is not targeting players in Spain but Spanish speaking players from across the globe.
The Remote Gambling Association
The Remote Gambling Association (RGA) complained to the EC on behalf of the major operators saying that the law is draconian at best. Chief Executive of the RGA, Clive Hawkswood pointed out that the measures were hastily implemented without the European Commission's consent. The EC must compel Greece to reconsider otherwise the matter will be taken to court. These measures clearly indicates the Greek government's intentions since it aims to sell its share in the gambling monopoly OPAP. The idea is to unjustly increase OPAP's market share and to get rid of unwanted competition.

[addtoany]