Warner Bros Involved Online Gambling Lawsuit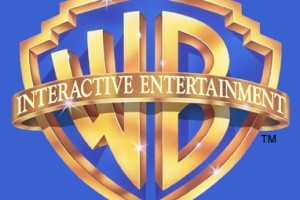 Warner Bros. has been slapped with an $80 million lawsuit from the estate of "The Lord of the Rings" and from its publisher HarperCollins.
Microgaming reported that it removed the slots from its portfolio but did not give an ample reason for doing so, now we know why.
Warner Bros Sued for Infringement
Time Warner Inc. a unit of Warner Bros. has been accused by Tolkien's estate for "infringing conduct."
The lawsuit was filed in the U.S. District Court in Los Angeles on Monday. It purports that Warner Bros. and its subsidiary New Line Cinema – which own the merchandising rights to the "Lord of the Rings" and "The Hobbit" brands were guilty of copyrights infringements by licensing to casino slot machines, online gambling, games and downloads.
Warner Bros. received the lawsuit just a week before the release of the New Zealand premiere of "The Hobbit: An Unexpected Journey". The first of a new trilogy of films returning to Tolkien's world of elves, goblins and wizards of Middle Earth. The film is based on the "Lord of the Rings" prequel "The Hobbit."
"A spokesperson for Tolkien's estate said, "Not only does the production of gambling games patently exceed the scope of defendants' rights, but this infringing conduct has outraged Tolkien's devoted fan base, causing severe damage to Tolkien's legacy and reputation and the valuable goodwill generated by his works." This is why the estate of the late English author and HarperCollins, a division of News Corp. are suing Warner Bros. to the tune of $80 million in damages."
The lawsuit pointed out that Warner Bros. earned millions of dollars from licensing revenue related to "The Lord of the Rings" trilogy of films which grossed an impressive $3 billion at the global box office.

Representatives for Warner Bros., Tolkien's estate and HarperCollins were not available for any comments.

[addtoany]