Stocks Soar After DoJ Announcement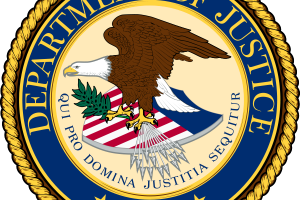 The previous week the U.S. Department of Justice (DoJ) issued a report which indicates its change in attitude toward internet gambling, as a result it caused the share price of established operators and suppliers' to soar this week.
DoJ Says It's Up To States To Regulate Online Gambling
Herewith some of the operators which experienced an increase in their stock prices: Scientific Games Corp's share price rose by 15.37 percent, Wynn Resorts' increased by 3.4 percent, International Game Technology by4.95 percent, MGM Resorts International increased by 4.62 percent, and Bally Technologies going by 1.57 percent.
Todd Ellers Roth Capital Research analyst said: "We view the ruling as a significant event for the U.S. gaming and lottery industry that essentially opens the door for states to consider offering internet gaming and lottery products (sports wagering not included).
We believe individual state lotteries and vendors like Scientific Games, Gtech, and Intralot will be the first to benefit from selling virtual lottery tickets online. In addition, casino operators with strong brands would also benefit from operating internet casinos if given the green light by enough states. Finally, traditional gaming suppliers like IGT, Bally Technologies, WMS Industries, Aristocrat and Konami should also benefit from providing game content and/or technology to host internet casinos."
Many Still Oppose Regulation
However, not all parties received the DoJ's stance toward internet gambling with open arms and their were mixed feelings: Utah lawmaker Representative Stephen Sandstrom, R-Orem expressed his concerns toward the legalization of internet gambling in the State, he said it's a desperate attempt by the government to try and fix a dwindling economy tied in to Obama's failed fiscal policies. Sandstrom said that he will introduce a bill to the State Legislative Session in 2012 that outlaws all formats of internet gambling in Utah.

All is not doom and gloom, California state officials said that they will be thinking of legalizing online lottery but not internet poker, and the Illinois Lottery will soon – by the end of March 2012 – players can purchase tickets thorough the internet. Steven Grossman Massachusetts State Treasurer said that he'll look into the State's online options via a dedicated internet gambling research team.

Michael Jones who is the Superintendent of the Lottery in Illinois said: "This is a perfect … progression for any lottery because it's adapting to new consumer buying habits and new technologies."

Illinois Senate President John Cullerton concluded with the following statement: "The idea is to have the lottery function like a modern business using modern technology. In that regard, it's great to have the federal government's OK on this, and we now look forward to seeing some results."

Interestingly there was also a spike in share price of non-U.S internet casinos, they are: bwin.party whose share price increased by 22 percent (tied to MGM Resorts and Boyed Gaming). Playtech Limited's stock is up by 14.9 percent, 888.Holdings up by 9 percent, Ladbrokes by 3 percent and William Hill by 3.18 percent.

[addtoany]