UK Internet Gambling A Vice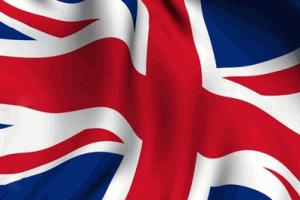 The investigation launched by the United Kingdom Parliamentary Select Committee for Culture, Media and Sport is still in progress. It aims to shed more light on internet gambling regulation in the country.
 Alderney and Gibraltar are the latest internet gambling jurisdictions discussed by the committee. The reason the committee is interested in these jurisdictions is because they feature on the United Kingdom white list.
Internet Gaming Requires More Control
Their licenses permit them to operate and advertise in Britain but aren't liable to pay tax to the British government. However, should the United Kingdom decide to rather opt for secondary licensing then internet gambling operators operating from these jurisdictions will be affected. As the hearing continues the representatives for these two regulators shared their opinions.

The Alderney Gaming Control Authority's Andre Wilsenach proposed more stringent regulations. It makes sense because last year its licensee Full Tilt Poker was indicted for violating its license conditions. He stressed that the risk profiles of the licensee operators should be assessed first.

For example: from where operators are running their businesses from, the licensing jurisdiction they're licensed in, their financial processing capabilities, and all operators must be assigned to a risk rating. Internet gambling operators who have higher risk profiles must be scrutinized by conducting regular independent audits paid by the operator. We believe a system like this will make it easier for the UK Gambling Commission to properly regulate internet gambling.

Philip Brear of the Gibraltar Gambling Commission is more interested in the relationship between his organization and the United Kingdom regulator. Brear pointed out that the UK Gambling Commission does not have the same amount of internet gambling experience than that of Gibraltar. He even said that the UK body's main adviser is based in Australia. Brear also mentioned that the current regulatory provisions of the 2005 Gambling Act is equipped enough to safeguard the interests of British punters, and it's not necessary to tamper with it.

The UK Gambling Commission meanwhile released its latest gambling statistics and it does not look good for internet gambling operations in the UK. The Commission's research revealed that the majority of British punters wagered at foreign based internet casinos. The estimated worth of the UK's total internet gambling market in 2010 stood at £1.9 billion, approximately a third went to British regulated internet gambling operators. The last two years wagering on bingo and casino games dropped by 19% , the reason for this is because of the relocation of prominent UK brands with offshore regulators.

The report stated, "We expect the GGY from Commission licensed operators to decline in the future as the effect of Betfair moving offshore is seen in regulatory return data. Further relocations of operators overseas cannot be ruled out."

[addtoany]