U.S Intrastate Gambling Plight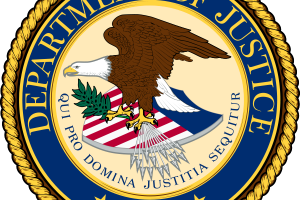 The U.S. Department of Justice (DoJ) said on 23rd December that intrastate internet gambling is not against the law.
This snippet of news was received with joy from the internet gambling industry as a whole. As it is many proponents of it feel that many states will start regulating it by mid 2012, this includes online lottery as well. 
U.S Online Gambling Faces Many Hurdles
Three weeks later and many feel "there's a slip between the cup and the lip" syndrome. Overall the DoJ's initial statement is too simplistic and many obstacles needs to be removed first.
Andrew Zarnett, gaming analyst at Deutsche Bank stated that the eagerness for federal or intrastate legalization is inflated and misguided. He pointed out that the debate over internet gambling just moved from "whether" to "when".
At this stage it's still unclear which forms of internet gambling would be legalized and nobody knows for certain how long it's going to take for the "when" to be implemented. Zarnett supports the state-by-state roll out for internet casino and internet poker, the same way lotteries are structured, horse racing and land-based casinos. The state lotteries enjoys precedence at this stage he said.
Politicians Are Still In Two Minds
Jennifer Carleton an attorney based in Las Vegas said that the DoJ's announcement is a step in the right direction for the legalization and regulation of internet gambling in the United States. She cautioned that there is not reason for excitement as yet since the DoJ opinions could still change it stance toward online gambling.

On 22nd December, 2011 Nevada consented to internet poker regulations in preparation for the federal government to permit intrastate online gambling. Chairman Mark Lipparelli of the Nevada Gaming Control Board said the agency received ten applications for licenses from casino operators, equipment providers and manufacturers. We're still not sure as to how long it will take to grant licenses. "The devil is in the details," he said.

Michale Gaughan owner of the South Point Hotel Casino and Spa also applied for a license with the Nevada Gaming Control Board. Presently he operates a free play internet poker site, which offers cash and non-cash prizes, counting in trips to South Point to participate in live poker events. Gaughan states that since the population of Nevada is relatively small, any intrastate internet poker room will not be financially viable in the long run.

Legalized internet poker at least for Nevada in order to be successful must be beyond state borders. Mark Hichar, representative of the Edwards Wildman Palmer law firm in Boston, said the DoJ's revised opinion does not stop states from forming partnerships with other states, on condition the states' internet poker regulations are similar.

U.S states that aim to be the first to legalize internet gambling are California, Nevada, Illinois, Iowa, New Jersey and Washington D.C.

[addtoany]