Beginning Of The End For US Players?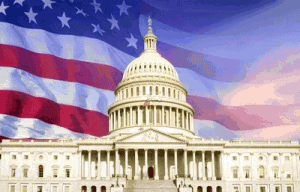 The following domains Doylesroom.com and Bookmaker.com were among 10 dot.com domains that were seized by the U.S Immigration and Customs Enforcement – Homeland Security. Investigations, subsequent an undercover operation exposed poker sites that worked with third-party payment processors.
The District of Maryland's U.S Attorney's office also obtained seizure warrants for two domestic bank accounts that have been registered in Guam and North Carolina, including nine additional accounts registered in Malta, Panama, Portugal and the Netherlands.
Apart from these seizures, three people were also indicted on counts of suspected money laundering and the running of an unlawful gambling business they are: Darren Wright and David Parchomchuk of BetEd owner ThrillX Systems, and Ann Marie Puig of Bookmaker.com owner BMX Entertainment.
The Guam and North Carolina bank accounts registered to Linwood Payment Solutions, described in a sworn affidavit as "an undercover payment processor business that has been  set up to identify internet gambling organizations that make use of third-party payment processors in the United States."
The affidavit goes on to establish that Linwood processed transactions for internet casinos like BetEd – one of those named in yesterday's indictments – as well as Black Friday indictees Absolute Poker and Ultimate Bet. The domains that have been ceased other than BetEd.com, were identified to the undercover agents via a number of contracts signed by another company BMX Entertainment SA, when it dealt with Linwood over payment processing possibilities.
It's still not clear at this stage whether these indicted sites have stopped U.S players from wagering, with one – Bookmaker.com which operates from the bmaker.ag domain.
After the Black Friday indictments, many US-facing poker sites and key individuals within the internet casino industry decided to avoid the American market for the time being, in spite of not being accused of any wrong doings.
Subsequent the immediate aftermath of April 15th Victory Poker immediately stopped taking bets from U.S players and Doyle Brunson left Doyle's Room recently fearing possible "legal ramifications."
Hero Poker that operates on the Merge poker network, which powers poker offerings of U.S offshore sportsbooks such as BetED and Jazette-owned Sportsbook.com, said that as of May 25th it would not accepts any new players from the United States.
BodogBrand.com also stated that players who accessed the Bodog.com domain previously would now be redirected to Bodog.eu under the terms of a new licensing contract with the Kahnawake-licensed Morris Mohawk Gaming Group.
Players started responding to the latest series of indictments with Poker Players Network sponsored player Josh Brikis a pro from Pennsylvania. 
The Domains Seized Are
Bookmaker.com
2Betsdi.com
Funtimebingo.com
Goldenarchcasino.com
Betmaker.com
Betgrandesports.com
Betehorse.com
BetEd.com
Doylesroom.com
Truepoker.com
[addtoany]