European Commission Supports Internet Gambling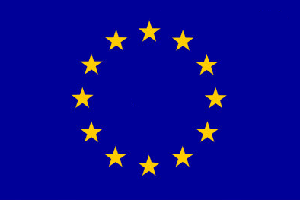 The European Parliament came out in strong support of the Creutzmann report on internet gambling, this could be seen as a positive paradigm shift in the EU's overall outlook towards internet gambling. In addition the European Commission will also prosecute national regulatory bodies that are not in compliance with EU law.
EU Says Yes
The vote was also welcomed by the European Gambling and Betting Association (EGBA) and the research done by rapporteur Creutzmann. The mere fact that it has been acknowledged by the European Parliament (EP) send out a clear message that the EU must change its outlook when it comes to internet gambling, especially when it comes to the protection of problem gamblers and underage gambling.
"This vote constitutes a very welcome shift in the position of the European Parliament and we commend rapporteur Creutzmann for his achievement," secretary general of the EGBA, Sigrid Ligné said.
Proper Guidelines Must Be In Place
The Creutzmann's report pointed out that national impartial solution is not the way forward because of the cross-border dimension of internet gambling. The rapport also calls for a list of EU actions:
*A directive framework.
*Cooperation between regulators under the supervision of the European Commission (EC).
* European standards for internet casinos, players protection, advertising and electronic identification
* Well-organized national license application procedures avoiding duplication of administrative requirements and controls already verified in another Member State.
* Dependable use of infringement procedures by the European Commission ensuring full cooperation of Member States' gambling legislation with EU law.
Sigrid Ligne further said that "This vote gives a clear direction to the European Commission that is in the process of concluding its Green Paper consultation launched in March 2011 and puts the spotlight back on Commissioner Michel Barnier who is leading the exercise. With the results of his consultation and the conclusions of the Commission's expert workshops available, Commissioner Barnier has now all the evidence he needs to take action.
"Time is of the essence given that it is precisely now that Member States are pushing ahead and re-regulating their national internet gambling markets. Today the Commission has received political support to initiate EU actions. But any EU level action can take years to be adopted and this cannot be a pretext for inaction against Member States that infringe EU law.
"As the guardian of the Treaties, the Commission must act to rein in further fragmentation of the Internal Market by consistently declaring protectionist national regimes to be incompatible with EU law. Yesterday, Michel Barnier confirmed that the Commission would take its responsibilities in this respect so we now expect him to urgently address the new complaints received and the infringement back-log, an area where the Commission has taken no action since 2008," concluded Ligne.
The last Commission action pertaining to eight pending gambling infringement cases dates back to February 2008 irrespective of receiving numerous new complaints against national legislation they failed to address new infringement cases since this date.

[addtoany]