eGaming:Massachusetts Not Interested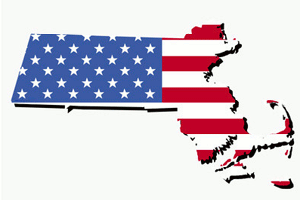 The U.S state of Massachusetts decided not to legalize and regulate internet gambling for the time being. Experts believe it will take a while before discussions on its legalization will take place in the near future again.
The story unfolds like a Hollywood script when Representative Dan Winslow attached an internet gambling legalization amendment to the Massachusetts legislation giving land-based casinos the green light in the state.
Internet Gambling Bill Delayed In Massachusetts
The House of Representatives passed the bill in September 2011, but during discussions held the internet gambling amendment lost steam. Many state residents still saw a glimmer of hope that internet gambling would be legalized since it was still attached to the bill.

The downside is that the Massachusetts Senate passed the bill once they've removed the clause that would set the internet gambling processes in motion. Experts suddenly realized that internet gambling will never be legalized in the state. However, there is still hope. Since there are two versions of the land casino bill that went to a six-member, bi-partisan conference committee to be reconciled into one final measure. This was as per legislative protocol, which allowed for any differences in the House and Senate bills to be reconciled by conference.

The conference committee decided to drop the internet gambling amendment from the House version of the bill after a consensus was reached. The powers that be in Massachusetts made their intentions clear since they refused to discuss this litigious issue. The state House passed the reconciled bill earlier this week on a 118-33 vote, followed by the Senate approval with a 23-14 vote. A procedural vote of the combined bill will be sent to Massachusetts Governor Patrick Deval for signature into law.

Land-based casino expansion in Massachusetts as outlined by the bill will create 15,000 jobs and yield $300 million in annual revenue in the state.

One of the clauses in the bill prohibits county and local officials, as well as state legislators from working in the casino industry for a minimum of one year.

In the broader scheme of things, the Congressman who was against the legalization of internet gambling finds himself in hot water now. It has nothing to do with this matter though. Alabama Representative and House Financial Services Committee Chairman, Spencer Bachus is accused of profiting from insider knowledge of the 2008 financial meltdown. CBS aired the entire story for more than an hour. At this stage it's difficult to predict how events will pan out, but one thing is for certain those in favor of internet gambling will follow this story with interest.

[addtoany]