Gambling Senator Lambasted for Racial Slurs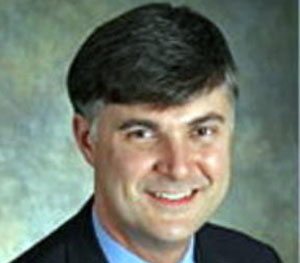 An influential Republican leader in the Alabama Senate blundered away on Tuesday when he referred to blacks as "aborigines" ( the earliest population of a region) on recordings played during a federal gambling corruption trial.
Sen. Scott Beason of Gardendale said his racial slurs "were careless and unnecessary" and he wants to set things right. In the meantime the Democrats said he must resign as chairman of the Senate Rules Committee, even though the Republican Caucus said he must stay on board. Beason's comment about gamblers in the predominantly black Greene County was recorded, whilst aiding the FBI investigate claims of lawmakers being bribed by gambling interests to pass a bill legalizing video poker games.
In one transcript, Beason with two other Republican legislators discussed economic development in Greene County and the customers at one of its largest employers, Greenetrack Casino in Eutaw. That's y'all's Indians," one Republican said.  Beason replied, "They're aborigines, but they're not Indians,"
In a statement at the Gardendale Civic Center, Beason said, "Our purpose today is to say that I am very sorry and I apologize to anyone whose feelings were hurt by my comment." The Senate Republican Caucus decided to let Beason stay on as head of the rules committee, the committee decides which bills the Senate must consider.

Mark Kennedy who is the State Democratic chairman said Beason's remarks is an embarrassing record that includes supporting Alabama's hard-hitting new law that will come down hard on illegal immigration. Kennedy also pointed to Beason saying during a GOP meeting that the party should "empty the clip" and to impose the necessary procedures that will control illegal immigration.

"The Republicans have a supermajority," Kennedy said. "And this is the man they choose to lead one of the most powerful committees in the Legislature." In the meantime Beason said that he was asked by the Republican Caucus members how he was going to address his uncalled for remarks, and the statement was his answer.

In the beginning of this year, Beason was the first prosecution witness in the federal trial of nine people accused of buying and selling votes for pro-gambling legislation. The jury acquitted two defendants and did not press any further charges against the other seven. In January the face a retrial

Whilst the investigation took place, Beason wore FBI recording equipment that captured his racially charged comment. During the trial defense attorneys homed in on to his remarks, and, outside court, Kennedy asked for Beason's scalp. At this stage it appears like the Republicans are defending Beason, stating that he is not a racist.

Democratic legislators counting in Senator Vivian Figures, who is black, lashed out against the Republicans for allowing Beason to retain his Senate leadership role. "Racism should not be tolerated in the Alabama Senate. In the best interest of all Alabamians he must resign immediately," said Figures.

On Tuesday Beason said that he did not discuss his remarks with any minority members of the Legislature but he's open to any discussions. He said he firmly believes that he still has an active role to play in the Senate leadership in the three years left in his term.

A federal judge said she would rule by Wednesday if the immigration law is in line with the United States' constitution.

[addtoany]