UK Opposes eGambling on Facebook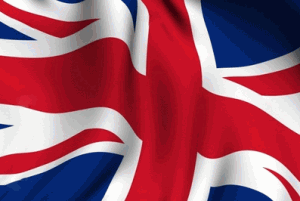 Of all the social network sites Facebook is the largest and most popular. Recent reports indicate that Facebook is interested in accepting iGambling for real money. So far this news snippet has not been received well in the United Kingdom.
Gambling Advertising On Facebook A No Go
The Daily Mail published an article indicating that more than 3 million Facebook users are between the ages of 13 and 17 in the UK. An additional million users are under the age of 13. It goes without saying that Facebook might just be encouraging underage internet gambling.
The Daily Mail interviewed Dr Robert Lefever. Mr Lefever is the founding director of the Promise Recovery Centre which treats internet gambling addicts. He firmly believes that young people find it acceptable to wager at internet casinos if it is advertised on Facebook. As a result they won't think twice to try it out.
Can Create Problem Gamblers
Lauri Moyle of Christian Action Research Education (CARE) said there is a link between "the age when people start gambling and the likelihood of developing a difficulty controlling their gambling". Young people who start gambling at a very early age are more prone to become problem gamblers. Professor Mark Griffiths of Nottingham Trent University strictly opposes any form of gambling among adolescents even if it is not for real cash. "These games can be a gateway to more serious gambling," he said. Louise Ellman Labour MP feels that gambling on Facebook will definitely impact negatively on minors.

The Daily Mail approached Facebook for comment, but was declined. Facebook decided to rather communicate this issue through its media release stating, "We are always in discussions with companies about lots of different ideas, but we don't comment on future plans or speculation."

In the meantime another major news event pertaining to internet gambling is busy unfolding in the United Kingdom. Referring to the Full Tilt Poker story players are questioning the responsibilities of regulators in circumstances such as these. The UK Gambling Commission decided to take a firm stance with regard to this issue, "Does the Gambling Commission guarantee my gambling winnings?"

in the FAQs on its web site. In response the Gambling Commission vets the operator's suitability to run an internet gambling establishment. In the event of bankruptcy the licensee is compelled to provide information on how they would safeguard player funds. Players are fed up of waiting for cash due them by operators have recourse to law. But, "As with other commercial transactions such as buying consumer goods or entertainment, it is for consumers to assure themselves of the security of prizes offered or of funds deposited." So the simple and straight forward answer is "No".

[addtoany]