Cybergambling:Why Money Laundering Is Bad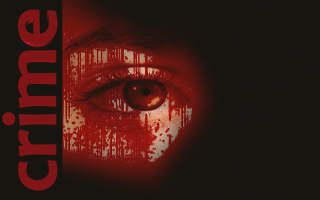 As it is internet gambling has a bit of a stigma attached to it because there are many unscrupulous individuals that use it as a means to launder money. Many governments have started regulating it in an effort to curb it and to stop money gained from illegal online gambling to fund possible terrorist organizations.
There are two types of money laundering. The first is made up of complex transnational operations designed to hide the criminal activities of large scale crimes in an effort so that people and property appear legitimate. The other is to conceal, disguise or to dispose of the proceeds. More often than not these crimes help feed gambling addiction. In this article I'm going to venture into the cloak and dagger world and how igaming is used as means by shady individuals to launder money.
How Do Unethical Operators Launder Money?

When it comes to the money laundering techniques, there's little information or evidence that suggest that internet gambling operators in Europe are engaged in this activity. Operators could credit winnings or unused funds back to an account other than the one which the original bet was made. They can allow one player to register multiple accounts with the same online casino.
"Gambling market research firm H2 Gambling Capital said that within three years, the global market (for unlicensed gambling sites or all gambling sites?) would grow by nearly 30 percent to $39 billion. It forecast poker sites would see the fastest growth, and said these sites offered opportunities for money laundering."
Peer-to-peer games such as e-poker, where value transfers can occur between both electronic and human players as a result of deliberate losses, at a relatively low cost to the players. Basically these games could allow online "chip dumping". How does this work? Let's assume a player deposits funds with a stolen credit card, he starts dumping chips at the table to another account he created or to an accomplice. If the principles are straightforward these activities can be detected-players will make large bets on very bad hands, expecting to lose to the accomplice.
Another method that could be used is an e-cash payment option or Stored Value Cards (characterized by high limits, no post purchase monitoring and (KYC) poor know-your-customer-controls). This could also include payment method mobile phones that don't have adequate KYC controls.
"The fight against money laundering and the financing of terrorism affects all involved in the eGambling industry. Licensees must comply with the various laws, ordinances and regulations that have been adopted in the fight against money laundering and the financing of terrorism." André Wilsenach, Executive Director AGCC

Were there cases where online gambling has been used for money laundering purposes? The third money laundering directive has ties to the financial sector which includes areas like online and land-based casinos. The reason why it's so difficult to detect, the enforcement of the provisions of this directive to a variety of other (non-casino) gambling services and the operator might be licensed in more than one jurisdiction.
The Commission is aware that licensed operators and national regulators established a range of operational practices to combat money laundering. What are they?
Conduct proper due diligence-The only players that are allowed to play are the ones that registered an account with the operator. Application forms must contain the following information: 1. The player must be older than 18 years to gamble. 2. The player's identity and residence must be disclosed. 3. As well as a valid email address.
The due diligence process must include a velocity analysis (deposits/trades), geographic risk analysis, player behavior anomaly, exposing player associations and cyber crime arrest policy. Before the player can establish an account with the operator he or she must provide all relevant personal data.
Payment controls-The player must always receive any payout from winnings from the account from which it was deposited. It's important that operators have control over the amount of credit card numbers and personal data of the players they have stored in their systems. Direct payment between customers must not be allowed.
Operational controls-Operators must use age verification lists that are used by banks to identify terrorists and politically exposed persons (PEPs), i.e. World Check and the European Sports Security Association's (ESSA) watch list. A detailed record must be kept of all transactions, they must comply with EU data protection rules, in order to identify any suspicious activity. Where there's a high limit on stakes stricter due diligence rules must come into play. If operators suspect any foul activity, they must submit Suspicious Activity Reports (SAR) to the national Financial Intelligence Units (FIU).
How Can Money Laundering Sites Be Detected?
What are the crimes that might be linked to online gambling? The provision of gambling services offered by illegal operators (criminal individuals or organizations). A French report on cyber and gambling estimates that more than a thousand websites are directly operated by criminal groups.
"With online gambling set to be worth $39 billion by 2016, the industry is at risk of becoming a safe haven for money laundering, according to a report published on Thursday."
The other is non-authorized online casino games offered by a licensed operator. Even though the operator caries a legitimate license, the software it uses to power its suite of games is not a legitimate vendor. Another method used is tax evasion. This happens when the user must pay tax on winnings. However, there are a number of criminal activities that's not tied in directly to gambling such as match fixing, rigged poker tables and loan sharks. More often than not these criminal activities are carried under the auspices to finance gambling activities and terrorism.
Are There National Online Gambling Transparency Requirements In Place?
Restrictions on gambling services at national level could be justified by policy reasons such as the financing of benevolent or public interest activities. The systems that are in place must comply with applicable state aid rules. More specifically, the public interest activities that currently benefit from web gambling activities are the arts, culture, sports, youth/educational programs and charity related activities.
Public interest activities that's reliant on gambling revenues could be organized in various ways:
Receives a license to offer an online gambling service in order to support the "good cause" which is recognized by the relevant licensing authority. It could be the association for blind people or even the national horse racing body.
Receives funds directly from the State gambling operator (national lottery) according to a rate fixed by the license or legislation that regulates the operator.
Receives economic compensation for the use of an even it organizes and on which bets are placed, even if the organization is not involved in the gambling activity itself.
Are Specific Mechanisms In Place That Benefits Society From Gambling Services?
National and non-domestic sports events are used by online operators to present an attractive selection of gambling services to attract potential customers. These events create additional public interest since the sports events attract a substantial amount of media coverage. Therefore, revenues gained from gambling must be reinvested back into the various sports.
Another way in which to stop players from wagering at unregulated gambling sites is to have a Domain Name System (DNS) filtering in place. If the player stumbles upon an unlicensed operator, he will be redirected to a site that's already established within the relevant jurisdiction. Every device connected to the public internet must be assigned a unique IP address. IP blocking prevents a server/website and one or more IP addresses.
Conclusion
To a certain extent the market is still "grey" and there is a limited amount of available data on online gambling. Money laundering has far reaching consequences that has a dire impact on all parties involved. It can be on the licensing jurisdictions, the players and the casino affiliates who refer the players to the unlicensed operators.
This is why it's important that portal casino owners must make sure that the operator is licensed in a legitimate jurisdiction before they sign up. Regrettably the industry has become tarnished by unethical operators run by chequered individuals.
Footnotes

1. Gambling Commission: http://www.gamblingcommission.gov.uk/Gambling-sectors/Casinos/Operating-licence-holders/Key-information/Prevention-of-money-laundering.aspx

2. SC Magazine: http://www.scmagazine.com/online-gambling-provides-cover-for-money-laundering-study-says/article/344278/

3. CNBC: http://www.cnbc.com/2014/04/25/online-gambling-the-new-home-for-money-launderers.html

4. Alderney Gambling Control Commission (AGCC) Exclusive Interview: https://www.cassaon-casino.com/interviews/andre-wilsenach/

[addtoany]