Google's New CEO: Mr Nice Finishes First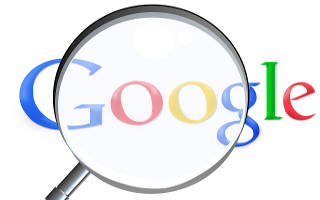 Sundar Pichai, Google's new CEO was a quiet boy from a humble Indian home who dreamed big. Now he is at the helm of the world's biggest search engine. In this article I'm going to shed some light on his meteoric rise to fame.
When he was offered a scholarship to do his PhD (Doctor of Philosophy) at prestigious Stanford University, his parents took $1,000 from their savings to pay for his plane ticket to the United States. It was more money than his father made in a year. Luckily this decision has paid off handsomely since then.
Two decades later, their son has been handed the key to the castle of the world's best-known tech company. It offers products used by almost everyone, among them Chrome, Gmail, YouTube, Android software and Google Maps. And now, at 43, Sundar Pinchai is rumored to be worth $160 million. He took over the reigns from founders Larry Page and Sergei Brin who started the company 16 years ago-incidentally both of them also completed their degrees at Stanford University. The pair will now head the new conglomerate, Alphabet and relinquish the care of Google to Sundar.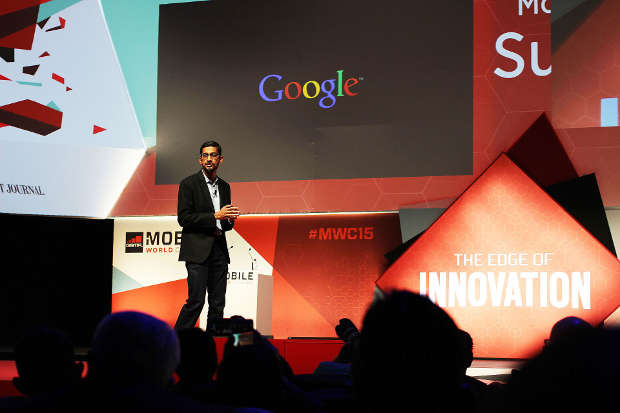 His New Responsibility
It goes without saying that he's got his work cut out-Google search, ads, Maps, apps, YouTube and Androids are now his responsibility, tens of thousands of Google employees will now report to him. In 2014, 89 percent of Google's $66 billion revenue came from the division he's now heading.
Sundar might not be as well known to the average Google user as Page or Brin but the new king of Googleplex has made the right waves in the company for many years now. He's the talent behind Google's "new secret" weapon against Microsoft; the Google toolbar and Google's Chrome browser. To top it all no one objected when he was announced the new head of Google.
"I'd challenge you to find anyone at Google who doesn't like Sundar or who thinks he's a jerk", Caesar Sengupta
His people skills are exemplary, said Alice Truong from the financial publication, Quartz. Many employees praised Pichai for his management style, painting him as a passionate leader who recruited, mentored and invested in the people who worked for him. While still a middle manager, Sundar was devoted to his team and reportedly 'lurked' outside his boss' office for hours come performance-review time to make sure his team got the scores they deserved.
Maybe his humility stems from not having been a Silicon Valley prodigy. Sundar, whose full name is Pichai Sundararajan, grew up in the southern Indian city of Chennai. His father (Regunatha) an electrical engineer managed a components factory for the British General Electric (GEC) company. They lived in a modest flat where Sundar and his brother had to sleep in the lounge. Since the family didn't have a car, Bloomberg's Brad Stone writes:"Getting around required a sweaty trip on one of the city's buses or a ride on his dad's little blue scooter. All four piled on-Regunatha driving, Sundar standing at the front and his younger brother perched on the back of the seat with their mother."
As a lad Sundar had big dreams. "I used to come home and talk to him a lot about my work and the challenges at work. Even at a young age he was curious about my work. I think it really attracted him to technology", Regunatha said. Sundar's school mates remembered him as a quiet, shy youngster who loved science and fascinated by how things work. One describes him as a soft-spoken boy who focused mostly on his school work-even though he was captain of his high school cricket team.
From a very young age his genius was pretty evident. The Pichais got their first telephone when Sundar was 12 years old and it was this little piece of technology that unveiled one of his incredible talents-numerical recall. He remembered every numbered he ever dialled. He was an excellent student, earning his metallurgical engineering degree at the Indian Institute of Technology Kharagpur. His good marks won him a scholarship to Stanford, where he planned to start a PhD in materials science and semi-conductor physics around 1993.
"Awfully diplomatic and polite and a definitive case that nice guys can finish first'', Re/code's co-executive editor Kara Swisher
During his first year in California he spent time with a host family in California but pined for his girlfriend back home. She also happens to be his wife, Anjali. They're the proud parents of two children.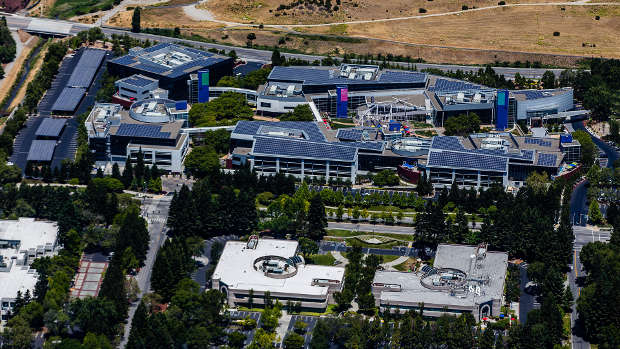 "Google Campus, Mountain View, CA" by Austin McKinley – Own work. Licensed under CC BY 3.0 via Commons.
Employment History
Before he could get his PhD, he heard the siren call of Silicon Valley. He dropped out of the prestigious Ivy League university (sending his parents into a temporary-lived panic) to work as an engineer and product manager at semiconductor manufacturer Applied Materials. From there he went to the Wharton business school to get his MBA. After a stint as a consultant at management consulting firm, he found his way to the Googleplex on April Fool's day in 2004. A decade later, he's running the company, justifying his parents' believe in him.
The company's new structure will allow Brin and Page to to focus on their new venture called Alphabet. Page said in a blog post that Sundar is now a "key player" within Google.
The ABC of Alphabet
Alphabet is a completely new company or rather a collection of companies-the largest of which is Google. Google has been streamlined with products not related to the search giant, says Page, who'll be CEO and Sergei Brin its president. Projects that are pretty "far afield" will now fall under Alphabet. Some of the examples will be Life Sciences and Calico (California Life Company) which will focus on combating ageing-related diseases. Other companies include Google X (the company developing the self-driving car and Google Glass) acquired Nest Labs which develops home-automation systems.
Conclusion
Sundar's humility, superb work ethics and all-round nice guy attitude are just some of the attributes that landed him one of the most coveted jobs on the planet. Since Google is making all kinds of new products, his sole focus will always be on innovation and he'll continue to stretch the boundaries for the pursuit of excellence.

[addtoany]