Why South Africa Must Regulate Cyber Gambling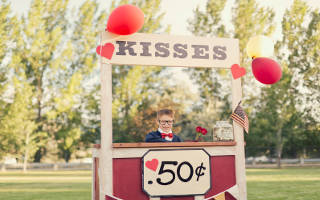 In this article I'm going to examine entrepreneurship as the driving force behind cyber gambling. Basically it is the entrepreneur who decides what, how, by whom and for whom products and services should be produced to satisfy the needs of society.
In order to understand how the business satisfies the needs of a nation in a market economy, one needs to understand the dynamics behind the business organization, namely the entrepreneur. The four main factors of production are natural resources (land), human resources (labor), financial resources (capital) and entrepreneurship.
What Is Entrepreneurship?
When it comes to defining an entrepreneur there is no hard-and-fast rule nor is there a formal classification. More ever, scientists have different views on who or what exactly an entrepreneur is.
Economists subscribe to the view that entrepreneurs combine different resources in specific combinations to generate products and services at a profit. To them, entrepreneurs are people solely driven by profit.
Psychologists tend to see entrepreneurs (from the behavioral perspective) as achievement-orientated individuals to whom milestones offer specific challenges.
Marxists regard entrepreneurs as exploiters.
Corporate managers, on the other hand, see entrepreneurs as small operators who lack the potential to manage a large enterprise.
Proponents of a market economy see entrepreneurs as the economic force responsible for the prosperity of a country.
Entrepreneurship mobilizes the necessary resources and individuals in society to take the initiative and risk by harnessing the factors of production to produce goods and services. The entrepreneur's reward for taking initiative and risk is profit. Loss is the punishment for making the wrong decision. In the African context entrepreneurship is a scarce resource. Take South Africa for example, only 3% of the population are entrepreneurs compared to 17% in Canada. Regrettably, the ANC government's refusal to regulate egambling has caused thousands of South African players to wager at unregulated offshore operators, at times with dire consequences.
Africa has the fastest-growing continental economy on the planet. The thing that has been growing the fastest is debt-personal, corporate and government. As it is South Africa's debt is spiraling out of control. Sovereign bonds issued by some of the world's most far-out "frontier" economies, often dominated in local currencies are snapped up by hungry investors from Omaha to Zurich. In this article I'm going to discuss why the regulation of internet gambling will benefit the country from a macro economical perspective.
Macroeconomics is concerned with a country's economy as a whole. The prefix "macro" comes from the Greek word makros meaning large. The purpose of economic activity is to satisfy human wants. Humans have different types of wants made up of material and spiritual wants. Most wants are satisfied by goods and services. Goods are tangible objects like food, clothing, houses and motor cars. Services are intangible things like medical services, cyber gambling regulation, financial services and so forth.
Although the Democratic Alliance has called for the legalization of cyber gambling numerous times, the ANC government still refuses to legalese it. The government firmly believes that internet gambling poses a major treat to minors and that it exacerbates problem gambling. This viewpoint is short-sighted and could not be further from the truth. Studies have shown that if properly regulated it can prevent minors from gambling online better than land-based casinos.
''Online gambling appeals to a different type of gambler, such as somebody who wants to wager at an unusual time or without traveling. When properly regulated, online gambling can prevent minors better than a land based casino and can minimize money laundering better than a land-based casino. A computer can better detect cheating in an online poker game.'' Joseph Kelly, Professor of Business Law, Buffalo State University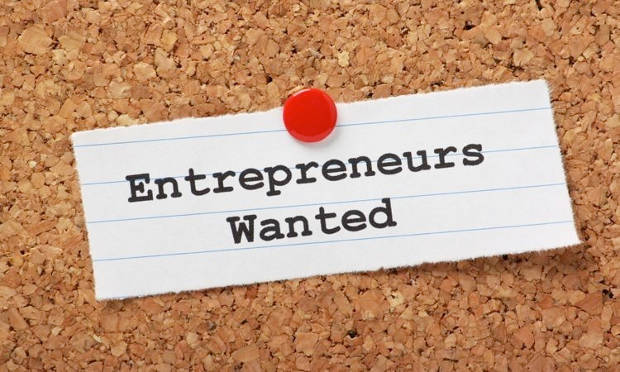 The Rediscovery of Entrepreneurship From An E-Gambling Perspective

Throughout the world entrepreneurs are stirring up a revolution that is revitalizing economies. The establishment of new businesses and the growth of exciting ones are responsible for most of the products and services that are changing people's lives. Furthermore entrepreneurs create jobs. In the USA, the world's most successful economy, small and medium sized enterprises (SMEs) employ roughly 85% of the work force. In Central and Eastern Europe millions of new entrepreneurs are endeavoring to reform and transform the liberated communist economies. I'm going to briefly discuss entrepreneurs that started top portal casinos such as AskGamblers.com, Latestcasinobonuses.com and lately Eegaming.org.
Well Known eGaming Entrepreneurs
AskGamblers.com
AskGamblers is a superb portal casino that delivers accurate information about the world of cyber casinos. If you're looking for trusted, unbiased casino and game reviews, real gamblers opinions and ratings then AskGamblers is a good start. The site also offers the latest industry news and casino bonuses. If a player becomes embroiled in a payment dispute with an online casino simply submit a complaint under the heading 'Complaint Service'. Employees: 40+
Latestcasinobonuses.com
The owner Joshua Chan started LCB in 2006. Since then it maintained a philosophy which provides value for the player. The site offers a wealth of information such as unbiased player reviews and comments to guide players through their gambling journey. LCB has one of the largest casino forums with more than 70,000 registered members from across the globe. Employees: 20+
Eegaming.org
EEG (Eastern European Gaming) owner and operated by Zoltan Tundik, focuses on contemporary issues and news. It pays attention to legal updates, license consulting, conferences, PR services for affiliate programs and affiliate marketing. Employees: 10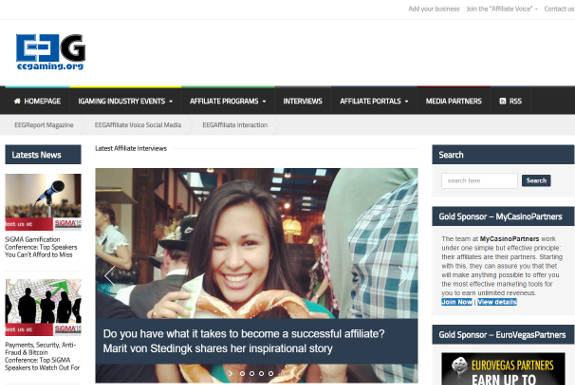 Worldwide, countries are debating ways and means of addressing the problems of unemployment. Statistics show that more flexible the labor market, the more it's free from government intervention and the lower the unemployment rate. The owners (entrepreneurs) of the above mentioned portal casinos are persons who:
Have innovative ideas.
Identify opportunities and trends that appear in the environment.
Find resources to pursue opportunities for personal profit.
Prepared to take a financial risk.
Bring about growth, change and wealth in the economy.
Have the ability to re-energize economies and to create jobs.
Slow Growth Of Entrepreneurship In South Africa
Presently South Africa's economy is in a slump. The Rand plummeted to an all-time low (R13.34) against the dollar and other major currencies. Accentive Research and Insights researched the growth of entrepreneurship in 22 countries, including South Africa. A total of 880 top executives were interviewed. The following facts emerged from the survey:
More than 98% of the executives are of the opinion that the only solution to creating wealth in South Africa is by the promotion of entrepreneurship.
50% of the top executives are convinced that South Africa has a negative connotation towards entrepreneurship.
In general South Africans are afraid to take risks.
To create a national culture of entrepreneurship a new leadership style is necessary.
A study by the development Bank of Southern Africa shows that the average absorption capacity of the economy (percentage of the labour force that can annually be absorbed into the economy) is decreasing rapidly. This figure has deteriorated from 82.7% in 1974 to the present figure of less than 15%. This means that currently only one out of eight job-seekers in South Africa is likely to find a job. This is a serious situation because not even an economic growth rate of as high as 3% per year is likely to have much of an impact on the country's dire unemployment levels. An economic growth rate of about 12% per year is needed to achieve an employment growth of 3%.
It is important to realize that entrepreneurship itself is mobilized by confidence, creativity, skills and expectations of individuals. People with entrepreneurial qualities are rare and valuable. They set in motion the creation of employment opportunities. Over 80% of businesses in the world's most successful economy-the USA, have fewer than 100 employees. In fact, 50% of the businesses employ between one and four persons only.
The Strategic Role Of Cyber Gaming Businesses In The Economy
In advanced nations the entrepreneur is recognized as a key factor in the process of economic development. They innovate, take risks and employ people. They create markets and serve consumers by combining materials, processes and new products in innovative ways. The strategic role of small businesses (cyber and portal casinos) in an economy revolves around the following:
Provide a service: Small businesses combines the resources of society efficiently to produce products and services for the society in which it operates.
Job creation: As previously stated, small businesses provide many of the new job opportunities needed by a growing population. In fact they create jobs, where large corporations are shedding jobs.
Experience shows that a good idea is not necessarily a good opportunity or a good investment opportunity. Many people become infatuated with an idea without taking the factors into account that can have a significant impact on it. Before an online casino enters a market, the following fundamental requirements must be taken into account first:
There must be a clearly defined market need for the product. The most successful entrepreneurs and investors are opportunity focused. They start with what customers and the market place want and they don't lose sight of this.
The opportunity must be able to achieve a sustainable competitive advantage.
The opportunity must have a potential to grow and it must be rewarding to the investor/entrepreneur.
The timing of the opportunity must be right. In other words a window of opportunity must exist. Good opportunities are the ones that satisfy a market need an rewards the entrepreneur.
The Feasibility Of The Opportunity
To prove that it has value an idea must be subjected to a feasibility test. Aspiring entrepreneurs often find that an idea has already been developed or that the market is over crowded. Take the egambling industry for example; in recent years the market has become saturated to a certain extend but there's always room for improvement. What I'm trying to say here if you're starting fresh out the blocks be it an online or portal casino focus on quality. We all know that online gamblers are a fickle bunch and forever in pursuit of something different and unique.
What exactly is a feasibility study? It is the collection of data that helps forecast whether an idea, an opportunity or a venture will survive. The feasibility study gives the entrepreneur an information profile whether he or she should abandon the venture or continue with it. Upon deciding that an idea is feasible, the entrepreneur must set the wheels in motion to make the idea work.
Why The SA Government Must Legalize Online Gambling
"South Africa's current gambling market is by no means a poor one, according to PwC the sector generated almost R2 billion of taxes on R16.5 billion of revenues last year."
Thousands of South Africans are gambling at "illegal" offshore internet casinos. In other words operators that are not licensed by the SA government. The 2004 National Gambling Act effectively outlawed all forms of remote gambling which included games like poker, bingo and casinos. The only actors in this play who benefited from it are the operators licensed in foreign jurisdictions. In the event a player becomes embroiled in a payment dispute with an online casino, the player has little or no recourse to getting paid.
Shadow trade minister, Geordin Hill-Lewis said that Parliament might reach a decision within the next few months. South Africans are only allowed to gamble at land-based venues or online sports books.
"While a few establishments do offer online gambling to South Africans they exist in a precarious position. South African customers face the constant worry that the sites may be shut down, with their funds, and some banks will not process deposits to those sites. However estimates suggest that tens of thousands of South Africans have active gambling accounts; with the RTG (RealTime Gaming) network attracting the bulk of them."
Is online gambling against the law in SA? To be honest it's not. The SA government just like the U.S stopped financial institutions from processing credit card transactions to gamble online. Plus they used a ridiculous scare tactic where any individual that flouts this law will face a fine of up to R10 million ($738,500) or 10 years in prison.
Has it worked so far, I think not. I cannot help but see strong parallels between the U.S system and SA's. The only difference is that the U.S regulated gambling online in Delaware, Nevada and New Jersey. Land-based casinos fear that if legalized, it will have a cannibalistic effect. Once again this is not true. Studies in the United States proved that it's not the case if land casinos offer an online version of their games.
If properly legalized cyber gambling will help economic growth.
Create additional employment. In practice unemployment has serious costs, both to the people who are unemployed and to society at large. Unemployment poses a serious threat to social and political stability. South Africa has one of the highest crime rates in the world.
Conclusion
In a South African context, the market is ripe for the regulation of cyber gambling. It's pretty evident that the owners of online and portal casinos can have a positive impact on a country's economy. The pros of a regulated gambling environment far out way the cons.

The time has come that the SA government should align the need for the SA consumer with its own. Today, over two-thirds of the U.S workforce is employed in producing and delivering services such as travel, insurance, banking, teaching, cleaning and fast foods.

The typical business of this century will be knowledge and not labor based. This will result in a growing emphasis on human capital-the knowledge, training, skills and expertise of an organization's workers.

To compete with the rest of the world, South Africa needs a growth rate of more than 7% per year in real terms to provide jobs for the millions of unemployed. Unfortunately, the country's growth rate hovers around 3% per year. As it is this figure is not sufficient to provide employment for the unemployed. To help alleviate poverty and to stimulate the country's economy a regulated igaming market will be a step in the right direction.

[addtoany]