Captain Resilient Retires From International Rugby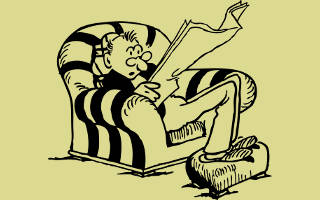 Springbok veteran Jean de Villiers retired from international rugby recently. In this article I'm going to look back at his explosive talent and the injuries he sustained during his illustrious career.
How is it possible that one of the most talented Springboks of all time always had to leave the field with some injury or another? Why did he walk off with a cracked jaw, ribs or fractured muscle in every Rugby World Cup (RWC) tournament he took part in? Experts reckon it's because Jean de Villiers was brilliant at the game. In fact, what catapulted the 34-year old Bok to the stratosphere is the very thing that caused him to retire from the game.
"Jean was an unusually explosive player from the start," former Springbok centre Dr Brendan Venter said. Explosive players are faster and more powerful than other players. Think of a guy like Brian O' Driscoll. If you look at his career he was just as injury prone. Venter said as a player he wasn't particularly explosive and was seldom injured. He said that he was a good centre but Jean was a brilliant one. "It's the brilliant players that are injured regularly."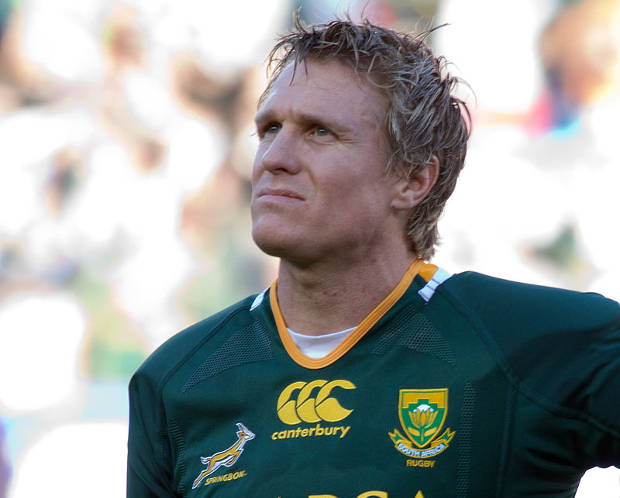 Why Jean de Villiers Was Injury Prone
He was named twice as South Africa's player of the year by the South African Rugby Union (SARU). He could accelerate fast over a short distance and weighed more than 100 kilograms. For a 100 kg person as fast as Jean the collisions have much more impact. He changes direction fast. That's why he injured his knee when he makes contact, the chances of twisting it are much greater.
After the encounter against Samoa, De Villiers bid his team farewell with a heavy heart. He entered the tournament recovering from a fractured jaw which he sustained in a test match against Argentina in August. Although the Springboks won the game against Samoa (46-6) comprehensively, the cost was high.
"Injuries are part of rugby and I've had my fair share", Jean de Villiers
Because of another jaw fracture, De Villiers decided that the time has come to hang up his rugby boots. He was called the "glue of the team" by sports minister Fikile Mbalula and was gracious about his international career. He said that when he left the field against Samoa he was quite sad since he knew that he wouldn't get the opportunity to play for his country again. 
De Villiers played for South Africa for 13 years, he said that he was fortunate to experience so many great moments and made a lot of friends during this period. He said regrettably it happened now and that he'll be eternally grateful for the time he spent in the Springbok jersey. Coach Heyneke Meyer had nothing but praise for his star player. "The way in which he never gave up fighting to overcome his last serious knee injury reminded me again of how much of a warrior he is."
Dr Venter said that despite all the injuries De Villiers sustained it's remarkable how determined he was to continue on playing. Many players lose their explosive power when they're injured like that. Jean's case was special. He never lost it. From a medical point of view people don't always realize what an outstanding achievement it was for him to play rugby again after the knee injury he sustained against Wales last year. 
"It was a very serious injury. Many objective orthopedic surgeons examined De Villiers' knee and said that he would never play rugby again. The miracle isn't the surgery, it's the rehabilitation since it requires a lot of determination and a strong head. What impressed me about Jean is that he refused to give up and proved his critics wrong time and time again."
Injuries He Sustained Over The Years
In 2002, Jean de Villiers made his Springbok debut against France. Seven minutes into the game he badly injured the ligaments in his right knee. It took 9 months to heal.
In 2003 he tears a muscle in his shoulder during a warm-up match for the world cup against the Gauteng Falcons. The injury requires 8 months of rehabilitation and he misses the Rugby World Cup.
During the 2007 Rugby World Cup in France he tears his left bicep in the first match against Samoa. De Villiers said his initial thoughts was that it was just a limp shoulder but when he tried to tackle a player he could lift his shoulder. When the team doctor lifted his sleeve his bicep was completely flat.
During 2011 Rugby World Cup in New Zealand he sustains a rib injury after 25 minutes in the Boks' first match against Wales. He gets back in the final pool match and plays in the quarterfinal in which SA loses to Australia.
In November 2014 he injured his knee in the 57th minute of the final test of the season against Wales in Cardiff. A Welsh player lands on his knee in a maul. Artificial ligaments are used to reconstruct De Villiers' knee. Experts said he'll never play rugby again.
In August 2015 he makes a remarkable comeback by captaining the Springboks against Argentina, but fractures his jaw during the match.
During the 2015 Rugby World Cup in England, De Villiers' rugby career is dealt a fatal blow to the other side of his jaw and fractures it again. Dr Brendan Venter is of the opinion that the previous fracture never healed properly.
[addtoany]