Reality Check From Eddie Jones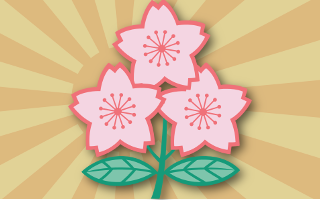 Japanese coach Eddie Jones fired a stunning broadside at the Asian nation's rugby board by accusing it of holding back the sport. He said that under the current Japanese structures the 'Brave Blossoms' will never be a world class team.
Jones led Japan to their greatest rugby triumph just over a week ago, 34-32 win over the Springboks which prompted 20 million Japanese to tune in to their next match against Scotland, a 45-10 defeat. The win over South Africa was lauded as Japan's 'coming of age' as a rugby nation by rugby pundits the world over. However, Jones does not share their sentiment about the 2019 World Cup host's prospects.
Why Japan Will Never Be A Great Rugby Nation
"The legacy now is how the Japan Rugby Football Union uses the win and how strong the are in developing good coaching systems and improving infrastructure to go forward," the 55 year-old Australian told Kyodo News at Japan's team base in Warwick, England. "This is like a balloon. It can be popped or it can be a real growth spurt.
"It's entirely the responsibility of the Japanese Rugby Football Union (JRFU). To keep improving, things must change. I couldn't go back after the World Cup and do what I have done for the last four years because we are not going to improve enough within the current structures. I know enough about rugby in Japan to make this statement." Jones said.
Jones, who coached Australia to the 2003 rugby World Cup final, said the Brave Blossoms were not just a representative team of Japan's top players, but also had to act as a development team and casualty ward for the injured. "We've had to use it for rehab and keep injured players with us because we can't send them back (to their domestic teams), " he said. "All those things have to change if Japan wants to be a serious rugby country. One of the reasons I decided not to continue was because I didn't think those things could change."
Jones' Future Plans
After four years in charge, Jones will quit Japan after the World Cup to coach the Cape Town-based Stormers in the southern hemisphere's Super Rugby competition. His departure also means he won't take up an appointment as Japan's fledgling Super Rugby team which is to join an expanded 18-team competition next season.
The new team is still unnamed, lacks a coach and has yet to unveil a playing list but Super Rugby's governing body SANZAR confirmed it in the draw for the 2016 season.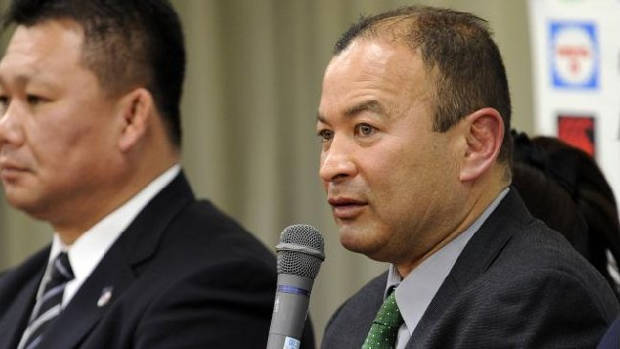 *Image Credit: http://perthnow.com.au/
All Blacks Dead Even Beat
It's almost as if the bookmakers have preordained that the All Blacks will be the first side to defend a World Cup title and to lift the Webb Ellis Cup for the third time. The odds on New Zealand turning expectations into reality have shortened to even money, though there are still a bid of 11/10 available. This shows up in sharp contrast to the prices being offered for tomorrow's pool matches. Injury-ravaged Wales are quoted at 1/7 against 5/1 Fiji in Cardiff and France an almost unheard of 1/500 for their outing against 40/1 Canadians in Milton Keynes in Buckinghamshire.
Nadolo Nailed For High Tackle
World Cup chiefs handed Fijian star Nemani Nadolo a one-week ban on Monday for a dangerous tackle, ruling him ou of the key-clash against Wales on Thursday. The ban against the 1.96 meter giant further tarnished the Pacific islanders' disciplinary record and considered a huge loss for Fiji. Nadolo score 16 of the team's 24 points so far in the tournament. He was accused of carrying out a high tackle during Australia's 28-13 win last Wednesday. Rugby World Cup said Nadolo, 27, denied the offense.

A statement said judicial officer Chris Quinlan, "was not satisfied" Nadolo committed a spear tackle which is illegal-he lifted up the player and dropped him head downwards. But he was found guilty of the lesser charge of a dangerous tackle.

[addtoany]