Rugby World Cup: Boks Not Afraid Of All Blacks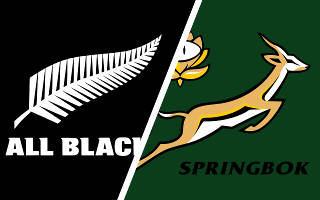 Jannie Du Plessis may be a doctor of medicine but he also likes to dabble in psychology. He explains why the Springboks respect the All Blacks but don't fear them. They play against the Kiwi's in Saturday's World Cup Rugby semi-final clash at Twickenham.
"Of course you've got to respect the All Blacks since their record speaks for itself. Unfortunately, I've been on the receiving end of a few tight games against them in the past four years, regrettably, because every time you try your utmost they manage to beat us towards the end. That's a quality of a good side," he said.
"We've been playing with our backs against the wall for the last few weeks, we had to deal with immense pressure and fortunately for the team we stuck together and to our guns. Fortunately for us it come off. I believe that with the same mindset we can trump the All Blacks this weekend," Jannie Du Plessis, Springbok Tighthead prop
Du Plessis said he could reel of the scores of every Test played between the countries up and till the dawn of the professional era in 1996, when he stopped keeping score. He said that it was surreal that having had that up-bringing, he has ended up playing a number of games against the All Blacks. The tighthead prop was asked if the team would draw on the traditional rivalry for added motivation this week. "Actually no. Playing for the Springboks, there's an immense heritage but at times it can be like a millstone around your neck because you play with added pressure," he reflected.
"The guys just want to play for each other, play for South Africa, regardless of whether there's a burden around us or not. We just want to make our supporters and the country proud. If you play for the team as it stands right now, there's a wonderful kind of synergy that everybody feels because, all of a sudden everybody is giving a little bit more. Hopefully, that will stand us in good stead," he added.
Du Plessis said that the loss to Japan came at the right moment for this Bok team. "I've thought a lot about the Japan game and you have to give them credit. Not only did they play well on the day but, technically, they did a few things we did not expect and kept us away from our strong points. Obviously, it wasn't a good thing that we lost-if it happened in the quarter-finals, we would have been home already," he mused. "We've learned a lot from that game."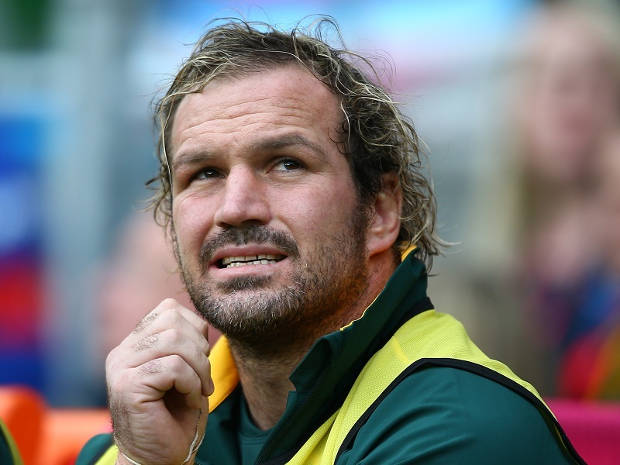 Source: rugby365.com
Can South Africa Beat New Zealand?
He was asked if the team would go into the match afraid of making mistakes given that the All Blacks have a penchant for punishing teams that give them turnovers. "There's a clever guy that gave us some valuable pointers (sports psychologist Pieter Kruger) who told us about when they train Indy car drivers and they lose control, they think 'don't crash into the wall' and then they drive into the wall and they die.
"When you're under pressure you must think where you want to go and not where you don't want to go. If you lose control you don't want to focus on the wall, but rather look for the lane where you want your car to end up and the fatalities are much less after that.
"Making mistakes against a team like New Zealand, they can probably score five tries within ten minutes. If you focus on not making mistakes, you will make them," Du Plessis concluded.
One cannot say that the Springboks have been lacking guts and determination at the Rugby World Cup-it is what has got them to the semi-finals. But if they want to beat the All Blacks and progress to the final they must regain their self-belief. It is the one thing I noted that still lacks in their play. Confidence is defined as "having full trust and belief in oneself", and I'm not sure all the players, or Heyneke Meyer, posses this quality at the moment.
After going down to Japan in the first round of the tournament, the Boks reverted to a more conservative brand of rugby, heavily reliant on the forwards. While it has served them well, they need to do more than that to get past New Zealand on Saturday. Meyer trusts set-piece play and the forwards to grind down the opposition-as they did against Wales. However, the backline still lacks conviction as well as confidence, one can only hope that everything falls into place for the semi-final.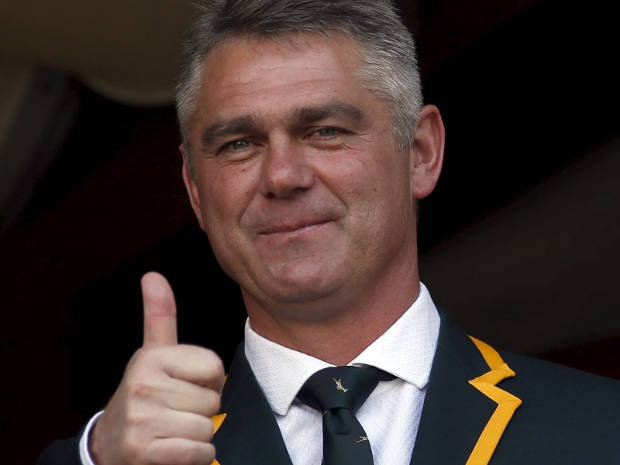 Source: www.odt.co.nz
The All Blacks have an inherent self-belief which is why they're so dominant. The players are allowed to play with freedom because the coach believes in every man. Argentina, too, have played with unbelievable confidence at the World Cup. They're happy to have a go at the opposition and if they make a mistake in the process, the coaching staff doesn't mind. They've been the most improved side in world rugby the last year or so and have played close to "All Blacks rugby" as anyone at the tournament.
Australia, despite suffering a big wobble against Scotland, have also powered through the tournament like a majestic schooner on the high seas. The Boks on the other hand, looked formulaic, stressed and afraid to make mistakes. Of course, limiting errors is crucial for success, but I sense that the players are scared to have a go, in case they blunder. If the backs are given the freedom to just play, it might be a different story. Because if they haven't and come Saturday, they're going to struggle to breach the All Blacks' defense.
That said, the All Blacks are just as wary of the Boks as Meyer's men are of the defending champions. They know that matches between them are usually won and lost by small margins. As one supporter said to me on Saturday, maybe it's not a bad thing if the forwards just hang on to the ball; that will rob the All Blacks of possession. Maybe, but I'd like to see the Springboks play some total rugby this weekend. I'd like to seem them play with confidence, from one to fifteen.
Test Match Record Between South Africa and New Zealand
New Zealand have a 59 percent win ration against the Springboks over the past 90 meetings. Impressive enough but comfortably their lowest against any nation. They been beaten by their southern hemisphere rivals Australia 70 percent of the time and the average against all teams stand at an eye-popping 78 percent.

In World Cup matches, South Africa edge the head-to-head, including a famous 15-12 extra-time final victory in 1995. Since then they have also beaten the All Blacks to third place at the tournament in 1999 with 22-18 bit were comfortably beaten 29-9 in the quarter-finals in Australia four years later. More recently the All Blacks have held sway, having won 10 of the last 12 meetings between the sides, including a 27-20 success at Ellis Park in July.

[addtoany]