Malta Objects Greek Gambling Law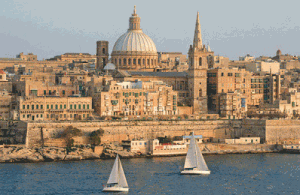 Based on Malta's objections Brussels decided to postpone the go-ahead and implementation of regulated internet gambling in Greece.
Malta's government representative made its intentions known to the European Commission with regard to regulated internet gambling: certain aspects of the draft Greek law are unacceptable since they do not value the EU's core principles of legislation. When Cassaon-casino tried to gain more insight into this matter with regard to Malta's objections the spokesman refused further comment.
"Greece informed the EU concerning its draft legislation through the union's Technical Regulations Information System (TRIS) and Malta rendered its opinion and feedback on the draft legislation," the spokesman told Internet casinos. A representative of the European Commission said that Malta is the only member state to object so far, however, the Commission also informed the Greek authorities about this warning.
"As it stands a few aspects of the draft law does not take into account nor does it respect certain EU provisions, especially those that promote the freedom of enterprise and the unrestricted provision of services in the EU," the official said. "Greece has until the 8th of August to explain itself. If we are not pleased there's a strong possibility that we might even start legal procedures against the country."
The main issues objectionable by the Commission as stipulated in the draft law under which internet casinos who want to operate in Greece, must have a registered physical office in the country along with a financial guarantee from a Greek bank. The draft law makes provision for the amount of licenses to be issued and the minimum capital requirements are outlined by it.

In years gone by Malta has always been the EU's watchdog by ensuring that gambling the market remains as transparent as possible after many of the internet casino industry's major players in the multi-million euro industry established offices in the country, hundreds of Malta's residents are employed by these internet casinos. A couple of weeks ago, EU officials dubbed Malta "Europe's gambling hub", managing to lure hundreds of internet casinos because of its very "conducive taxation regime".

The latest figures released by the EU clearly indicate that Malta has the largest number of registered internet casinos within the European Union. In 2008 five hundred internet gambling sites were registered in the country. In 2008 Malta's share of Gross Gambling Revenue (GGR) came to 7.82 per cent of its GDP or 11 times more than the EU average.

[addtoany]